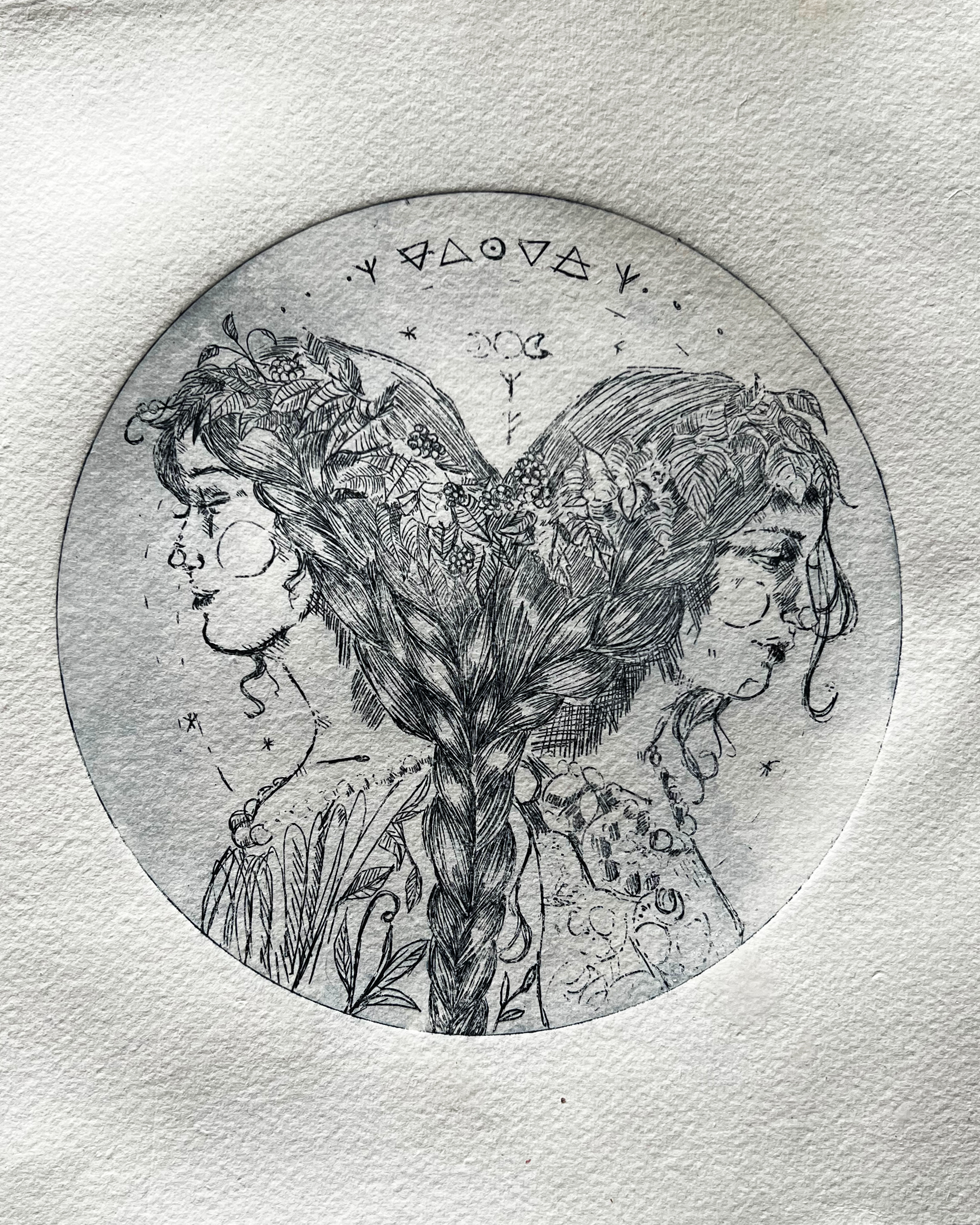 29 Apr

Deconstructing the Female Form: The Symbolism of Hair in European and Global Mythology: Delving into Feminine Power and Identity, with a Focus on Hair, Femininity, and Cultural Heritage
Hair, a universal human feature, has held a significant symbolic role in various mythologies and cultural traditions across the globe. This article investigates the meaning and importance of hair in European and worldwide mythology, as well as the significance of hair in representing feminine power and identity. In this article, we will specifically focus on the connection between hair, femininity, and cultural heritage.
Hair, Femininity, and Cultural Heritage
Historically, hair has been a potent symbol of femininity, reflecting women's connection to their ancestry and traditions. In numerous cultures, the act of braiding or styling hair has been a tradition passed down through generations, solidifying the bond between mothers and daughters (Elizabeth Wayland Barber, Women's Work: The First 20,000 Years, 1994). In her book, Barber explores the social and cultural significance of women's hair and textiles throughout history, demonstrating the intimate connection between hair and female identity.
In ancient Greece, women's hairstyles were considered an essential aspect of their identity and status (Lloyd Llewellyn-Jones, Aphrodite's Tortoise: The Veiled Woman of Ancient Greece, 2003). Women would often adorn their hair with intricate hairstyles and accessories, symbolising their wealth and social standing. In traditional African cultures, hair braiding is not only a form of personal expression but also a way to preserve cultural identity and create a sense of community among women (Sylviane A. Diouf, Hair Story: Untangling the Roots of Black Hair in America, 2001).
In Jewish tradition, married women cover their hair to preserve modesty and demonstrate their commitment to their husbands (Wendy Shalit, A Return to Modesty: Discovering the Lost Virtue, 1999). This practice symbolises the sacred nature of the marital bond and highlights the importance of hair as a symbol of feminine allure and intimacy.
Native American cultures also view hair as a symbol of spiritual power, with many tribes associating long hair with strength, wisdom, and connection to the earth (Mary Stokrocki, Hair and Cultural Traditions, Art Education, 1995). Women's hair, in particular, is often seen as a source of personal and collective power, linking them to their ancestors and cultural heritage.
In the Victorian era, hair was imbued with sentimental value, with hair jewellery becoming a popular means to memorialise deceased loved ones (Courtney Lane, Victorian Hairwork: A Brief History, Never Forgotten, 2016). Hair was viewed as an intimate part of the individual, serving as a tangible connection between the living and the deceased.
The exploration of hair's symbolism in mythology and its connection to femininity and cultural heritage highlights the profound stories and meanings embedded within this everyday element. By examining hair's significance in representing feminine strength, identity, and heritage, we can better appreciate the connections between mythology, culture, and individual expression. This understanding encourages a renewed appreciation of the power and beauty of hair and the unique, timeless bond it represents for women across cultures.
Keywords: hair symbolism, European mythology, femininity, cultural heritage
Sources:
Barber, E. W., 1994. Women's Work: The First 20,000 Years. New York: W. W. Norton & Company.
Llewellyn-Jones, L., 2003. Aphrodite's Tortoise: The Veiled Woman of Ancient Greece. Swansea: The Classical Press of Wales.
Shalit, W., 1999. A Return to Modesty: Discovering the Lost Virtue. New York: Free Press.