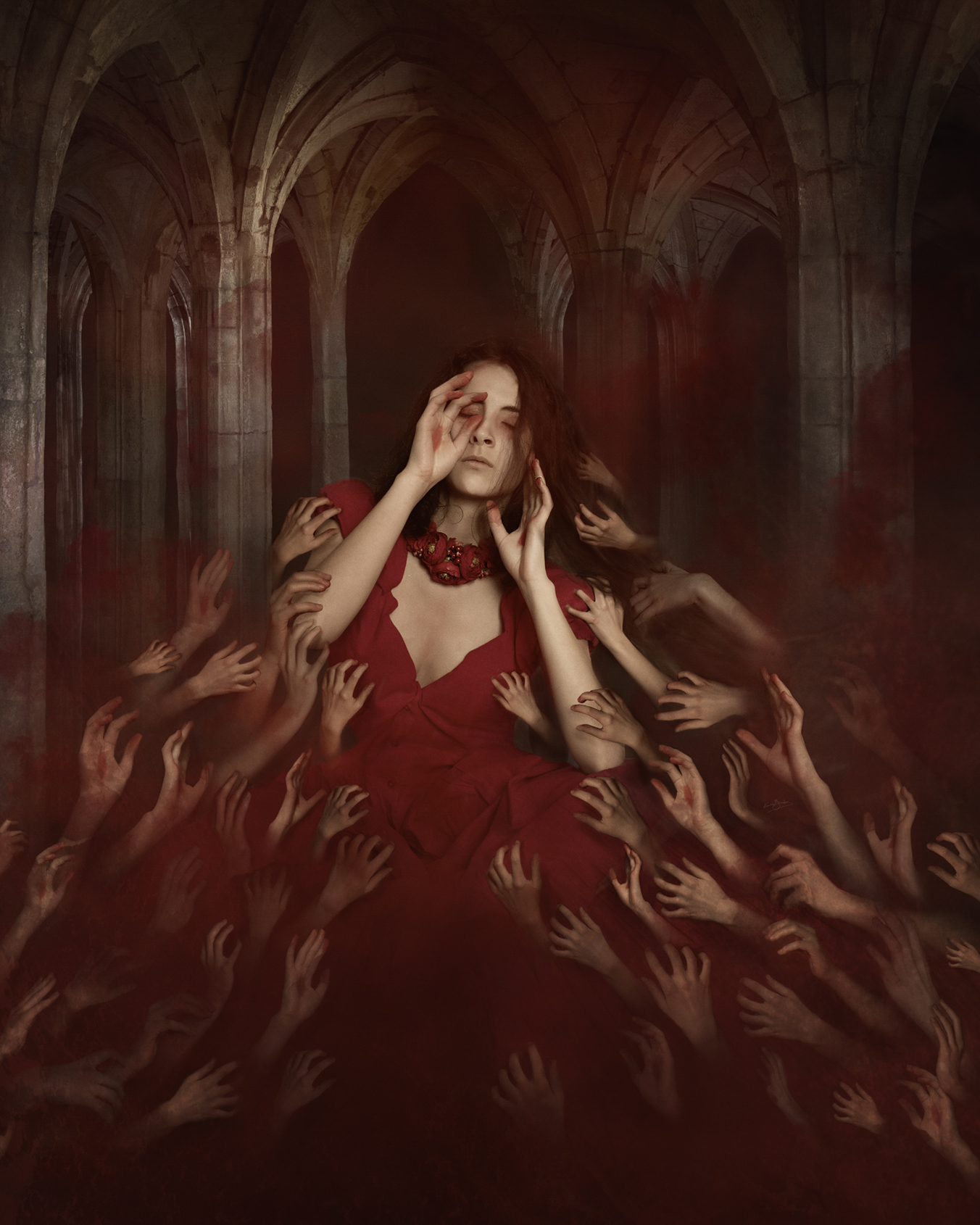 31 Oct

Dante Inferno – the language of symbols and colours

I planned this image to be suffocating, with the use of blood like -red and dimmed  browns and greys I evoke the old times of middle ages and the direction of the hands crawling up was designed to evoke this claustrophobic sense of crowded space, and not being able to move anywhere. 

I pained the models hands with red circles as well as I stained her fingertips.  A circle represents evolution as a process of transformation from death to birth, ending, and beginning, as a circle has no beginning and no end. In this sense, a circle represents eternity. In many customs and spiritual beliefs, a circle represents the Divine life-force or Spirit that keeps our reality in motion. It is symbolic of vitality, wholeness, completion, and perfection.   Quite interestingly during the lockdowns people started using a red dot painted on a hand to let people know they need help as they suffer from domestic violence.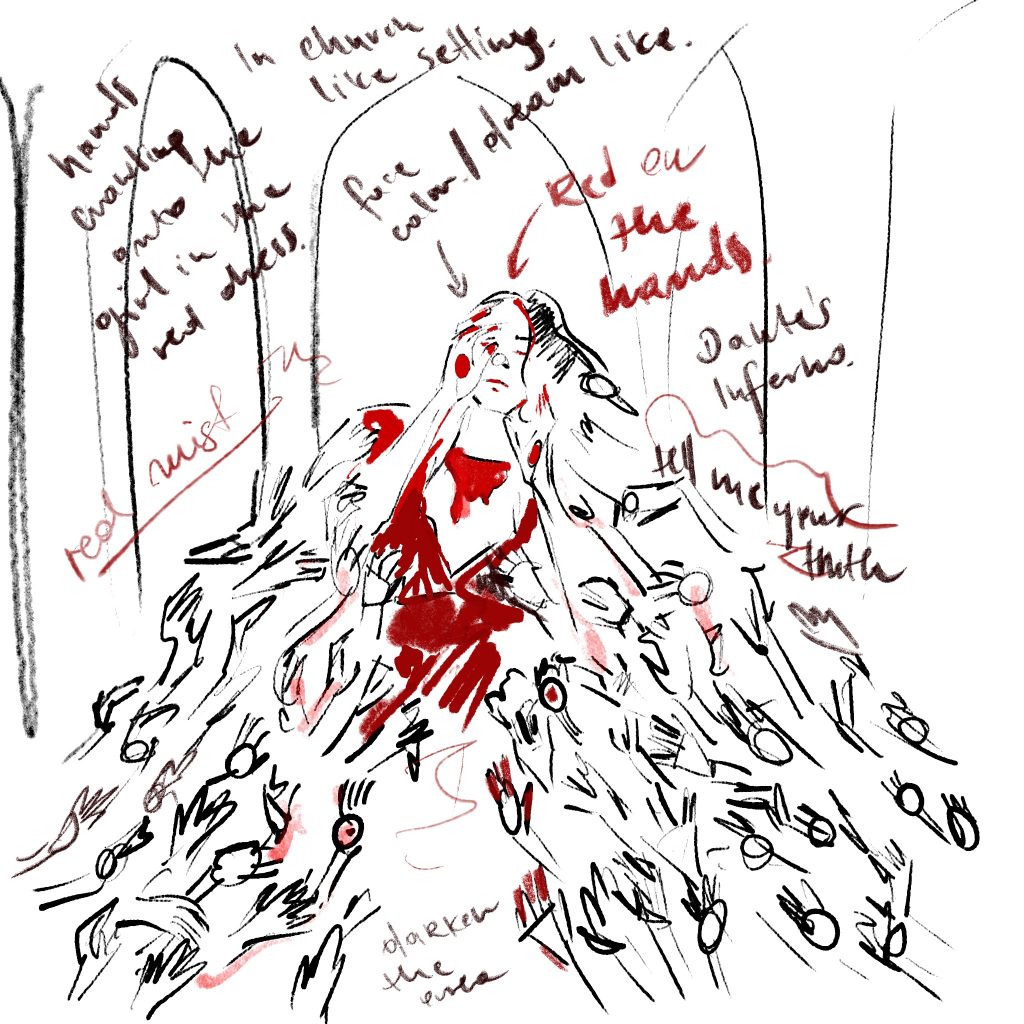 The restricted movement due to the lockdown has specially hit the victims of domestic violence who suddenly found themselves trapped in their homes with their abusers. 
To help such women reach out, WEFT (Women Entrepreneurs For Transformation) Foundation, a non-profit body working for women's empowerment, launched a new initiative called "red dot" under which citizens can identify a domestic violence victim by seeing a red dot on her palm and inform NGOs or authorities.
It is a fascinating coincidence, as I really wanted to evoke the feelings of terror, as a young woman is unable to escape the violent hands dragging her down. 
Will she survive and escape or will she becomes another hand dragging someone else down?