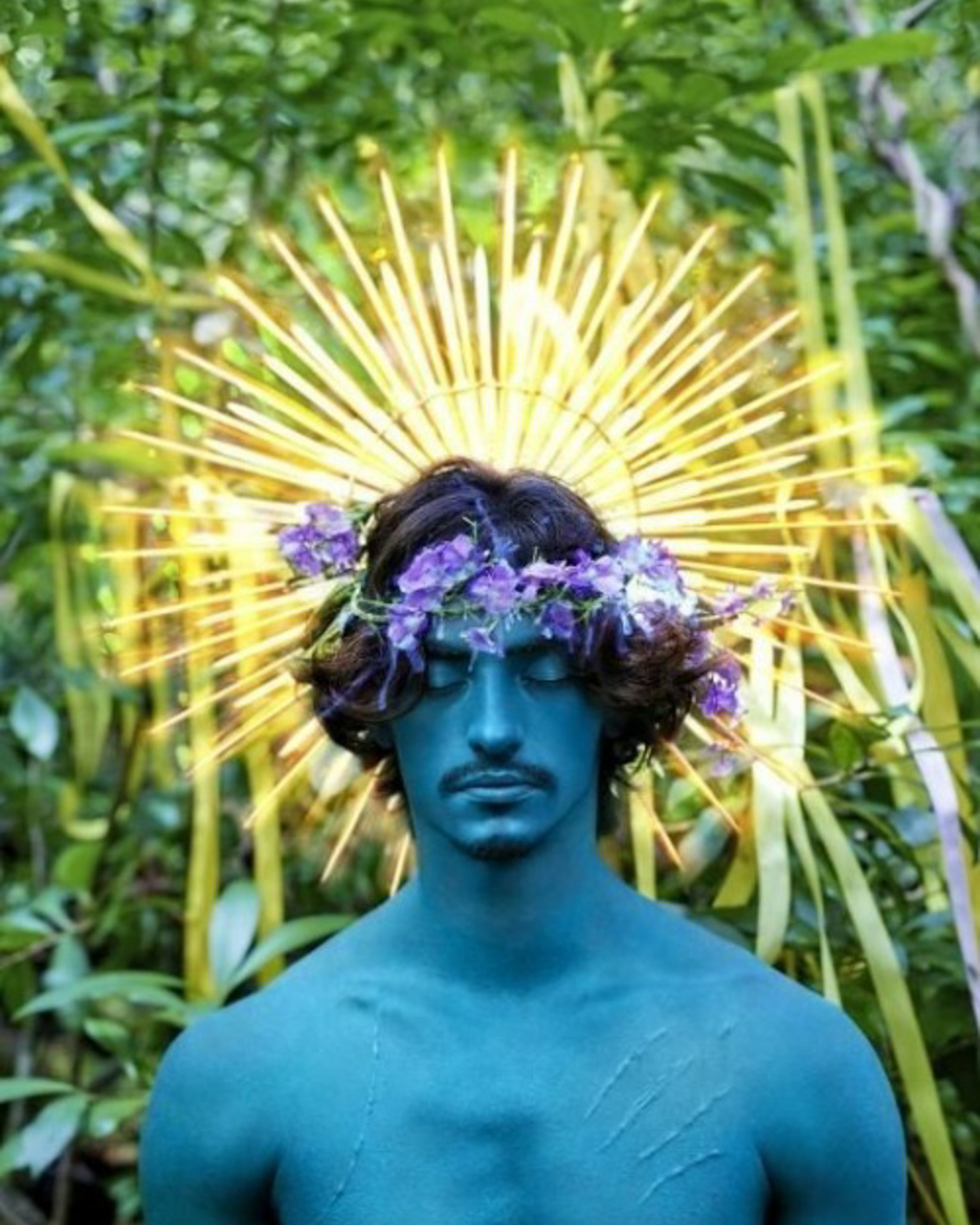 08 Dec

David LaChapelle

David LaChapelle was born in Connecticut in 1963 and attended high school at North Carolina School of The Arts. Originally enrolled as a painter, David began to experiment in the medium of photography developing an analogue technique of hand-painting his own negatives to achieve a sublime spectrum of color before processing his film. At age 17, LaChapelle moved to New York City. Following his first photography show at Gallery 303, he was hired by Andy Warhol to work at Interview Magazine.

Through his mastery of color, unique composition, and imaginative narratives, LaChapelle began to expand the vernacular of photography. His staged tableau, portrait and still life works challenged devices of traditional photography and his work quickly gained international interest. By 1991, The New York Times predicted, "LaChapelle is certain to influence the work of a new generation…in the same way that Mr. Avedon pioneered so much of what is familiar today."

In the decades since, LaChapelle has become one of the most published photographers throughout the world with an anthology of books including LaChapelle Land (1996), Hotel LaChapelle (1999), Heaven to Hell (2006), Lost & Found, and Good News (2017). Simultaneously, his work has expanded into music video, film and stage projects. His 2005 feature film, Rize was released theatrically in 17 countries. Many of his still and film works have become iconic archetypes of America in the 21st Century.

In The past 30 years, LaChapelle has exhibited internationally in galleries and museums including the National Portrait Gallery of London, Monnaie de Paris, Barbican Centre, Victoria and Albert Museum, Tel Aviv Museum of Art, Musee D'Orsay, Groninger Museum, Palazzo delle Esposizioni, and The U.S. National Portrait Gallery.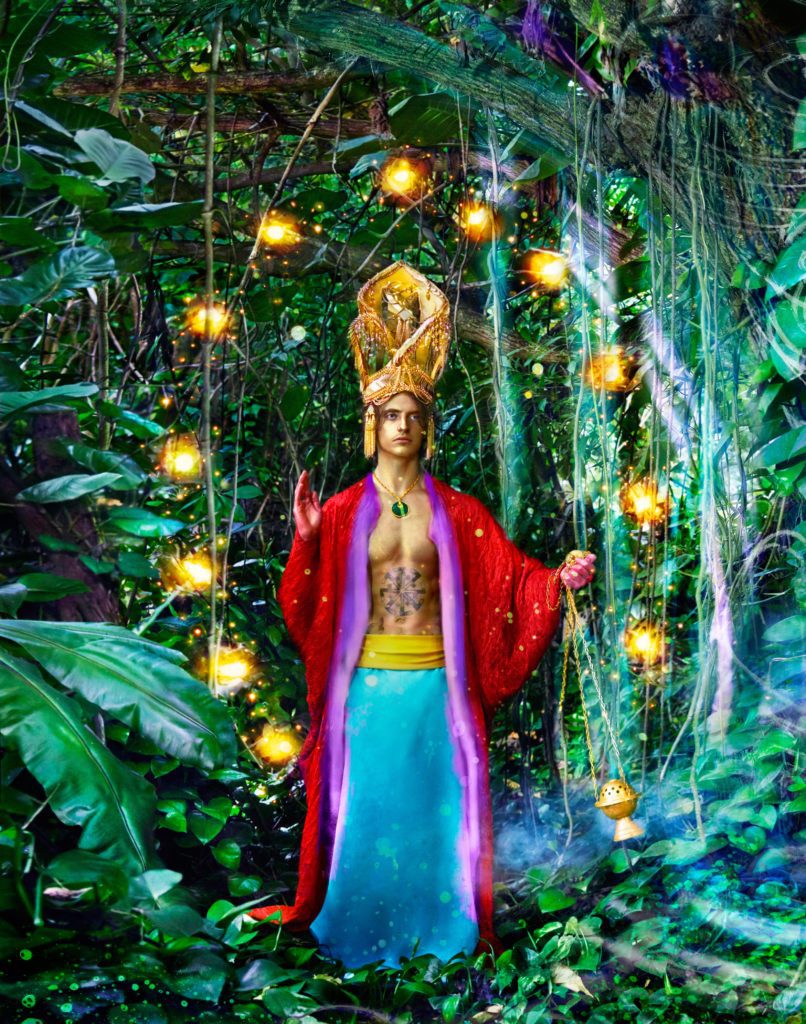 He is most famous student of Andy Warhol. Photographed celebrities such as David Beckham, Madona or Britney Spears
David LaChapelle's work cannot be confused with any other photographer. Controversial, widely commented on and adored all over the world.
The artist, drawing heavily on pop art and popular culture, quickly became one of the most popular contemporary photographers. For many years he worked as a commercial photographer, working on famous advertising campaigns, for example, a high-profile diesel advertisement with two kissing sailors. He portrayed celebrities known from the headlines in controversial poses and situations. He made many music videos for the hits known by everyone – he created the visual setting for the songs of Jennifer Lopez and Amy Winehouse, among others.
His photographs have been featured in such magazines as "Vogue" or "Vanity Fair", and his works have been exhibited in major cultural institutions in Paris, New York and London.
David LaChapell, was available on DESA Auction on April 16 2021  [Auction Catalog]. and sold for 600 000 PLN (around 110 424 GBP)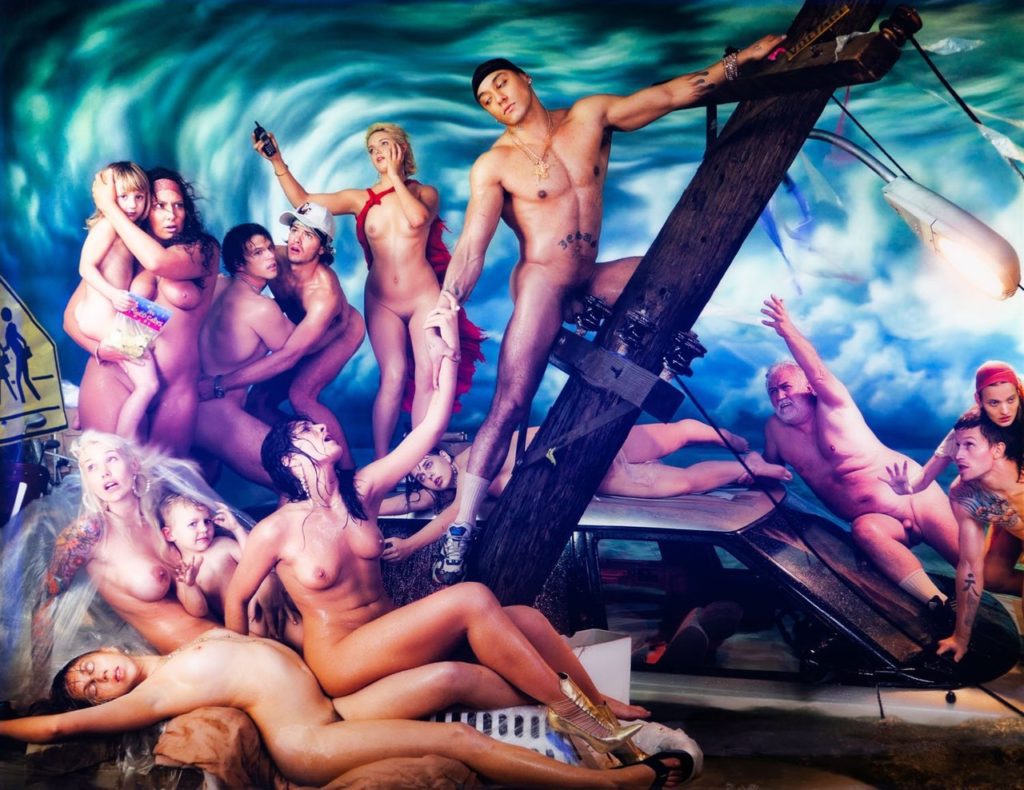 David LaCHAPELLE  "After The Deluge", 2006/2012
C-Print/dibond, papier fotograficzny, plexi,180 x 702 x 4 cm 180 x 234 x 4 cm (x3)
ed. 5/5