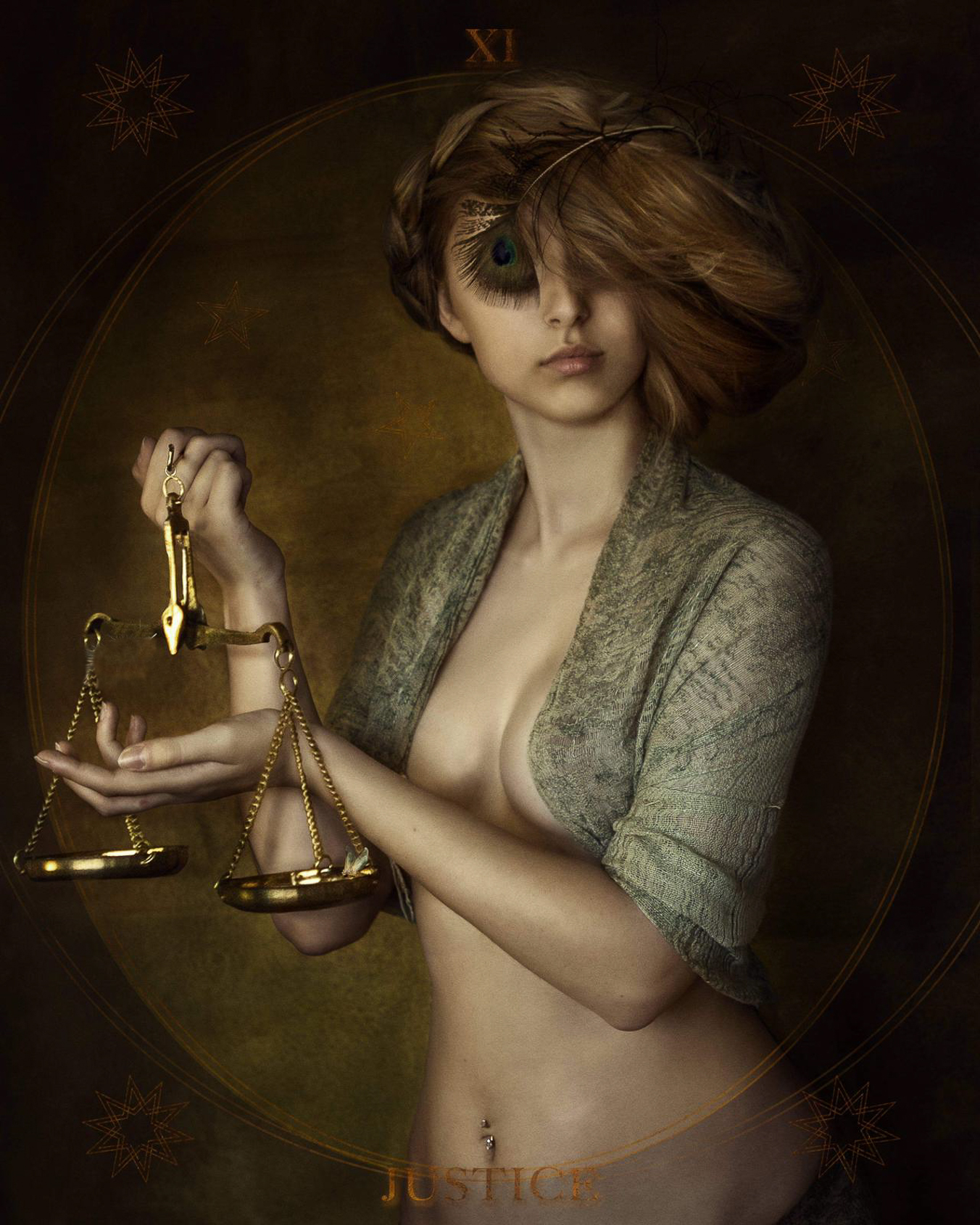 20 Nov

Justice XI

Its one of my first ever attempts into animating a single movement.
I feel its still quite jittery and uneven, I am getting there.
Before I try anything more complicated I need to finesse the movements and  tracking techniques – I am excited about the more complicated one that After Effects has in store for me – but I need to remind myself to learn the basics first.

Inspiration and bit of explanation. 

I started with a concept inspired by a Justice Tarot Card – The figure on the card holds a scale made of gold in their left hand, symbolizing a balanced decision and in the other hand holding a sword. 

After sketching concepts for it I remembered an Egyptian Myth about the Osiris Judgement where  a person who just died faced judgment by a tribunal of forty-two divine judges. If they led a life in conformance with the precepts of the goddess Ma'at (symbolised by the feather), who represented truth and right living, the person was welcomed into the kingdom of Osiris. If found guilty, the person was thrown to the soul-eating demon Ammit and did not share in eternal life. The person who is taken by the devourer is subject first to terrifying punishment and then annihilated.  Purification for those who are considered justified may be found in the descriptions of "Flame Island", where they experience the triumph over evil and rebirth. For the damned, complete destruction into a state of non-being awaits, but there is no suggestion of eternal torture.

I have also added a little moth sitting on a scale to represent the soul. I decided to cover the eyes of the model not with a piece of cloth but with her hair and a peacock feather.