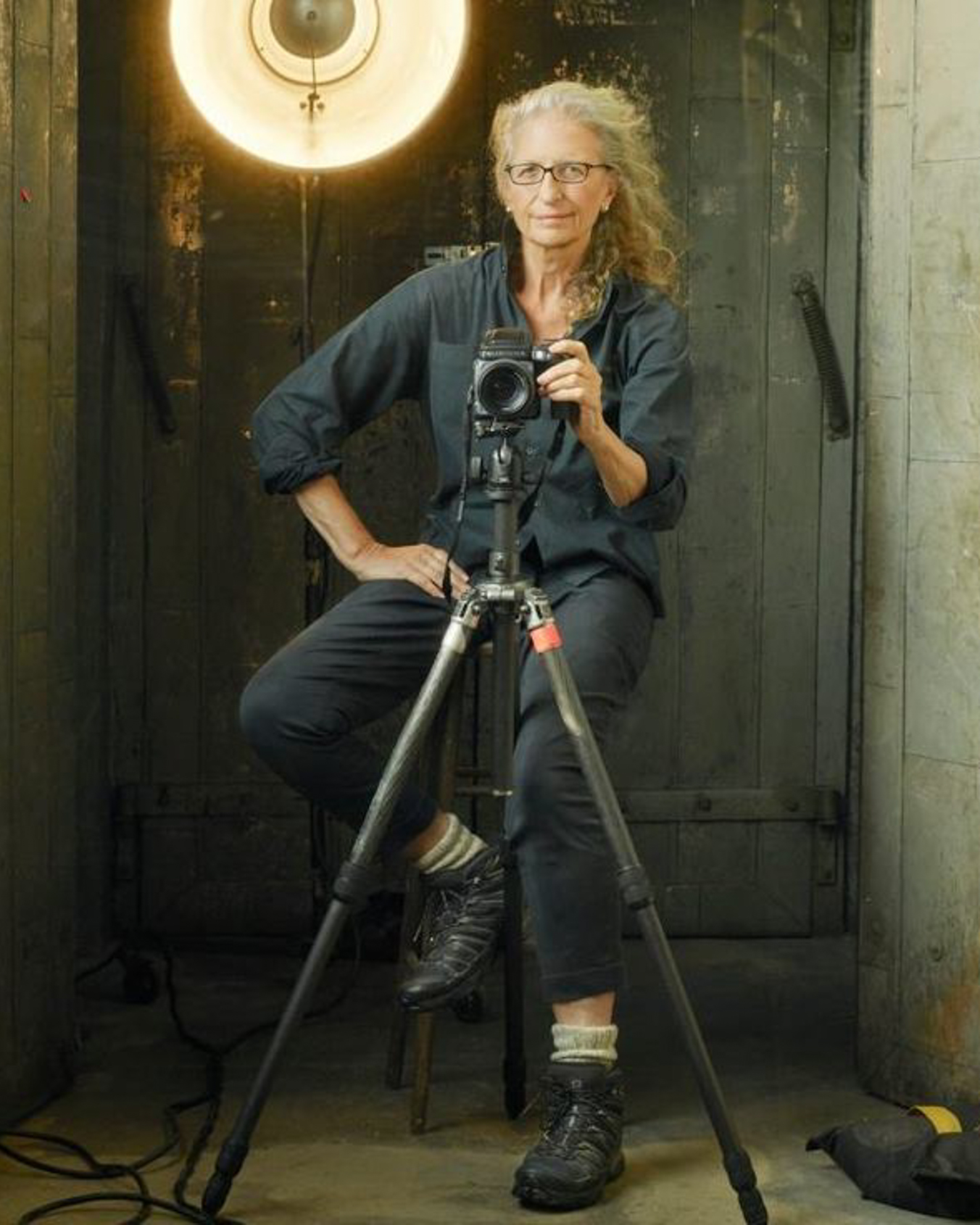 17 Nov

Photographer Spotlight: Annie Leibovitz

Anna-Lou "Annie" Leibovitz (October 2, 1949, Waterbury, Connecticut) – American photographer, a portraitist, repeatedly awarded the most prestigious awards for photographers, including by ASME for the Photographer of the Year award, received the International Center of Photography awards, as well as the Grammy Award, Kelly and Clio.

She took up photography in high school. In 1970, Leibovitz landed her first job as a photographer for the new rock magazine Rolling Stone. The publisher of Jann Wenner, on whom the young photographer made a great impression with her portfolio, offered her the position of chief photographer. In 1973, she was promoted to the position of photographic director and held this position until 1983. From 1983 she worked for Vanity Fair as a freelance photographer. In the same year, her first photo exhibition was held, and she also published her first book. In the 1980s, her photos appeared in many well-known American newspapers, including Time, Newsweek, New York Times, Life, and European newspapers: Paris Match, London Independent Magazine, Stern. like John Lennon and Yoko Ono, Demi Moore (when she was pregnant), Michael Jackson, William S. Burroughs, Andy Warhol, Whoopi Goldberg, Meryl Streep. The most famous are the photos from the sessions of Lennon and Yoko Ono, just before the tragic death of the artist. She also took documentary photos, e.g. from Sarajevo. She prepared the Pirelli calendar for 2000.