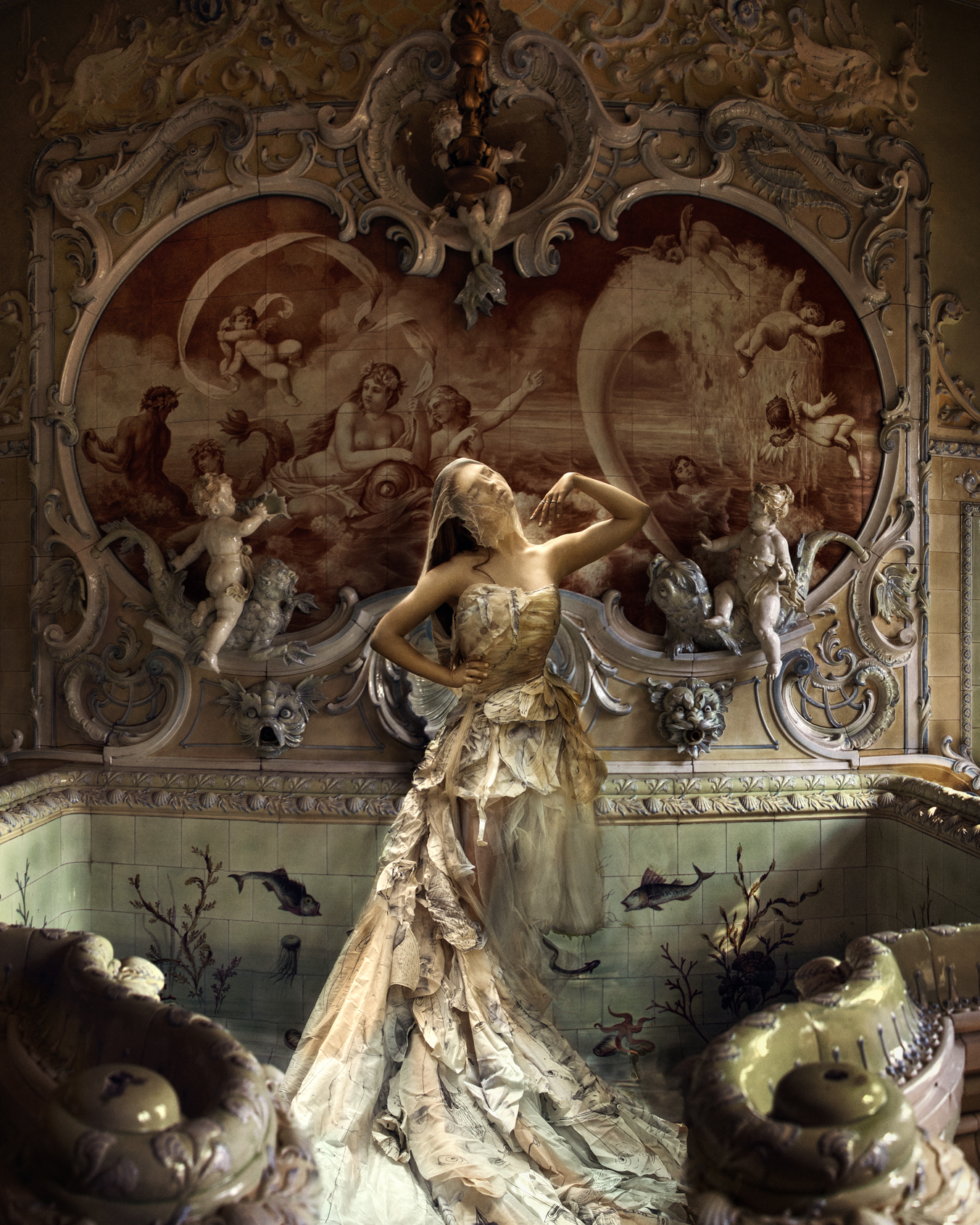 01 Nov

THE DIETEL PALACE- Place Full of INSPIRATIONS

After my recent visit to the Dietel Palace I couldn't stop thinking about the place. Due to the time restrains I wasn't able to go back there to work with a model – and creating anything for the site. Yet my imagination was filled with fantastical images somewhat inspired by the Valley of the Gods film with John Malcovich. 

Surreal visuals from this indie film stayed with me long after I have seen it, and in a way fueled this image. 

I don't think I am done with the concept or this location. 

I started separating some of the elements from the mosaic on the bath and exporting it into Adobe After Effects to animate the movement – and making this image even more surreal

Separating the little angels from the mosaic will be easy – with Wacom tablet and photoshop it is not a big task. 

But learning After Effects is another story. It looks complicated, and confusing… maybe it isnt, we will see but I will need to learn the basics before deep diving into everything.