24 Nov

Wroniec – Dukaj

Wroniec (meaning Crowman) is a fantasy novel published in 2009 by the Polish science fiction writer Jacek Dukaj, published in Poland by Wydawnictwo Literackie. The novel is extensively illustrated by Jakub Jabłoński. It was nominated for the prime Polish award for science-fiction literature, the Janusz A. Zajdel Award, as well as the Angelus award, in 2009. It also received the Autumn 2009 prize of the Poznański Przegląd Nowości Wydawniczych (Poznań Review of New Publications).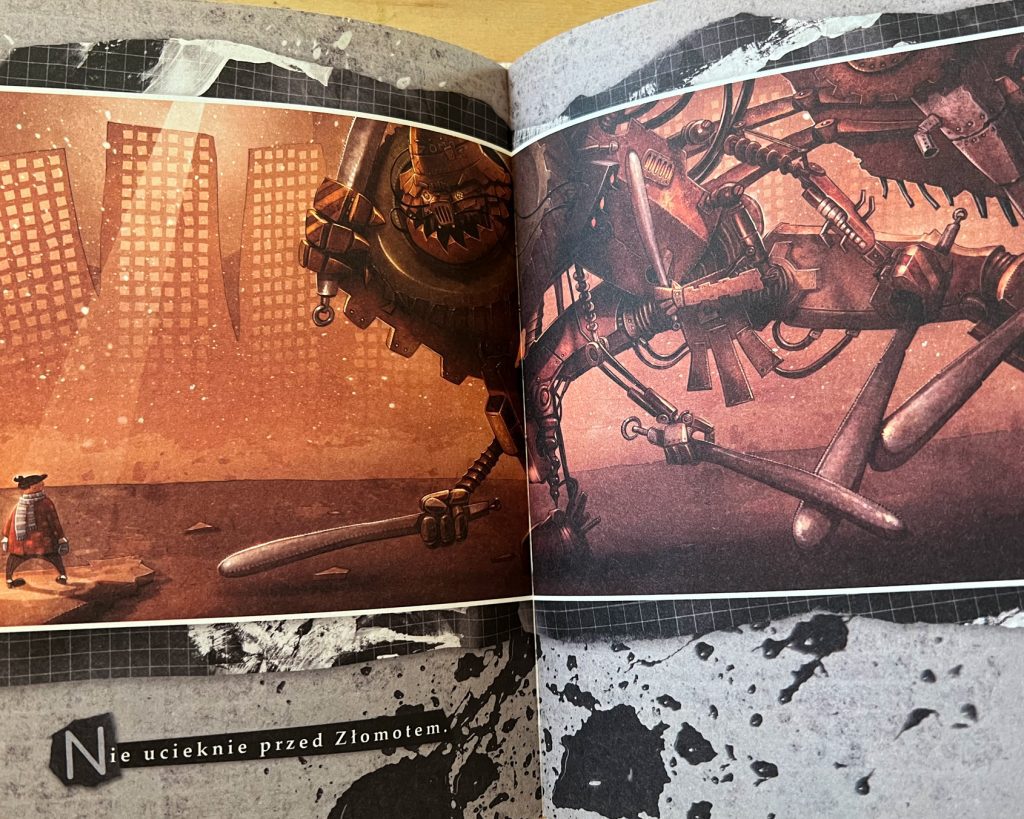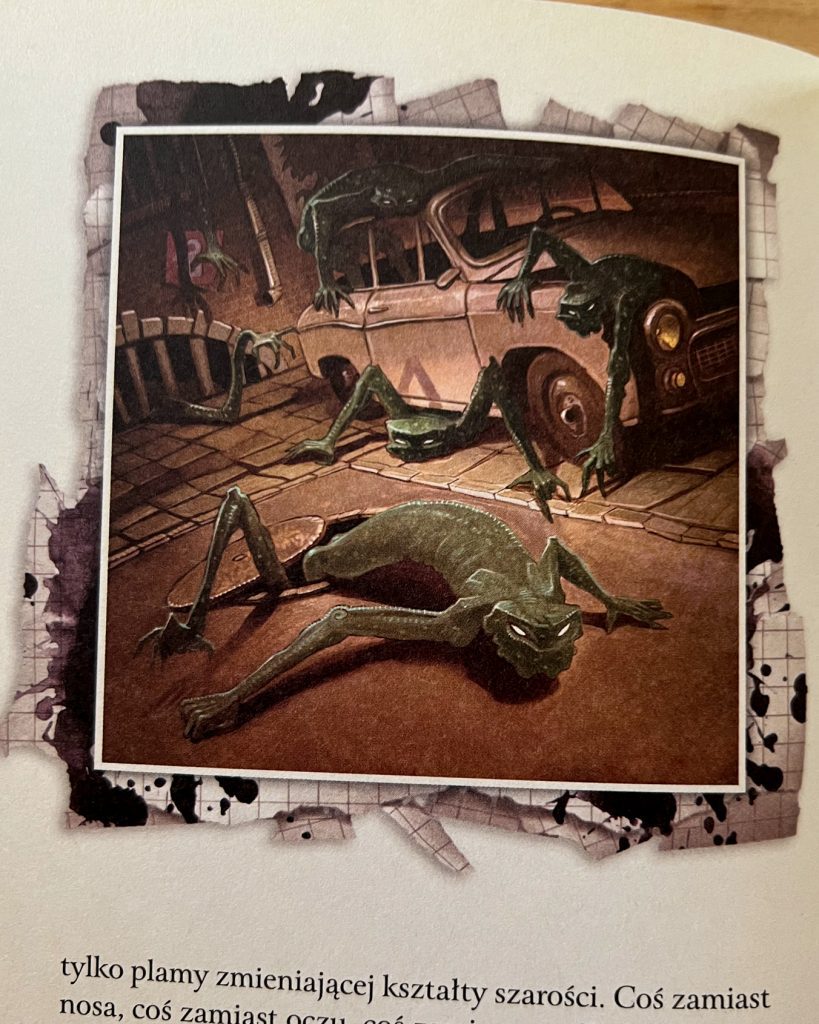 The book is presented in the form of a fairy tale for children and tells the story of a fantasy-like adventure of a young boy during the martial law in Poland of the 13th December 1981. Due to its layered nature, it contains numerous serious references to the events surrounding the events of introducing the Marital Law and it can be read as targeted more at adults than at children.
Dukaj has described the book as the "dark, national phantasmagoria in the form of a children's fairy tale"; Crow-Soldiers throw those caught without a pass into boiling cauldrons, Milipants (misspelled militiamen) beat with the intention to kill, and crows go for the eyes. There are numerous references to language and cultural aspects of the bygone Polish People's Republic. Author mixes the vocabulary of a little boy with the Polish Communist Party's newspeak. He creates new words, and the book is full of songs and poems created through that mix. There are inspirations and references to the Grimm Brothers, Lewis Carroll (whose quote opens the book), Cormac McCarthy, Edgar Allan Poe, Stefan Żeromski and Tadeusz Konwicki.
When I got the book, I became enchanted with the way Dukaj and Jabłoński are telling this goresome story.
The use of colours and composition here is briliant, it makes you want to read the book from start to finish as soon as you lay your eyes on the first sentence.
Both book and the art of Jakub Jabłoński, who designed the cover and illustrations within the book, has been praised by critics. The artistic style of Wroniec resembles the dark tales of Tim Burton. (you can see the illustrations here 
The structure of the book, particularly addressing the martial law through a children's book format, has caused some controversy in Poland, although mostly positive. While reviewers often stated that the book "should be controversial", they praised Dukaj for this innovative approach and breaking the unspoken taboo with regards to writing about this part of modern Polish history.
As one of the reviewers noted: "nobody has told such a story about the December of 1981 till now." Sparking such a discussion about the martial law and reclaiming the subject for cultural discussions was one of Dukaj's goals.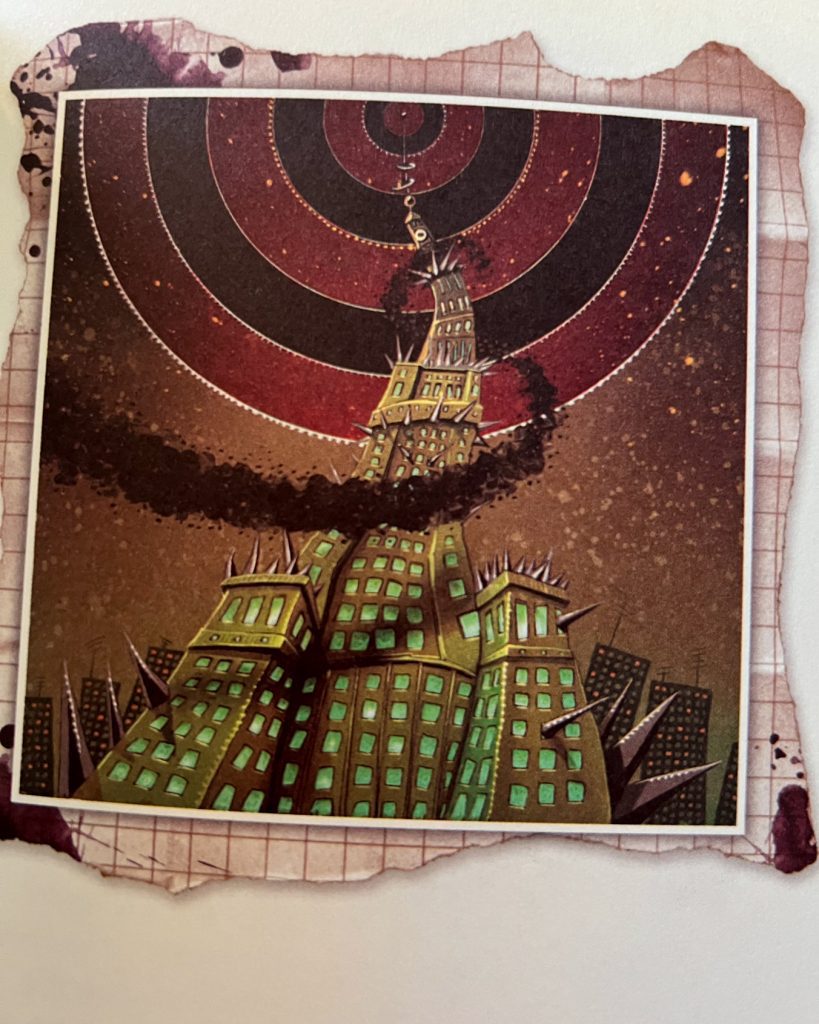 There will be another. And another. And another. Always another