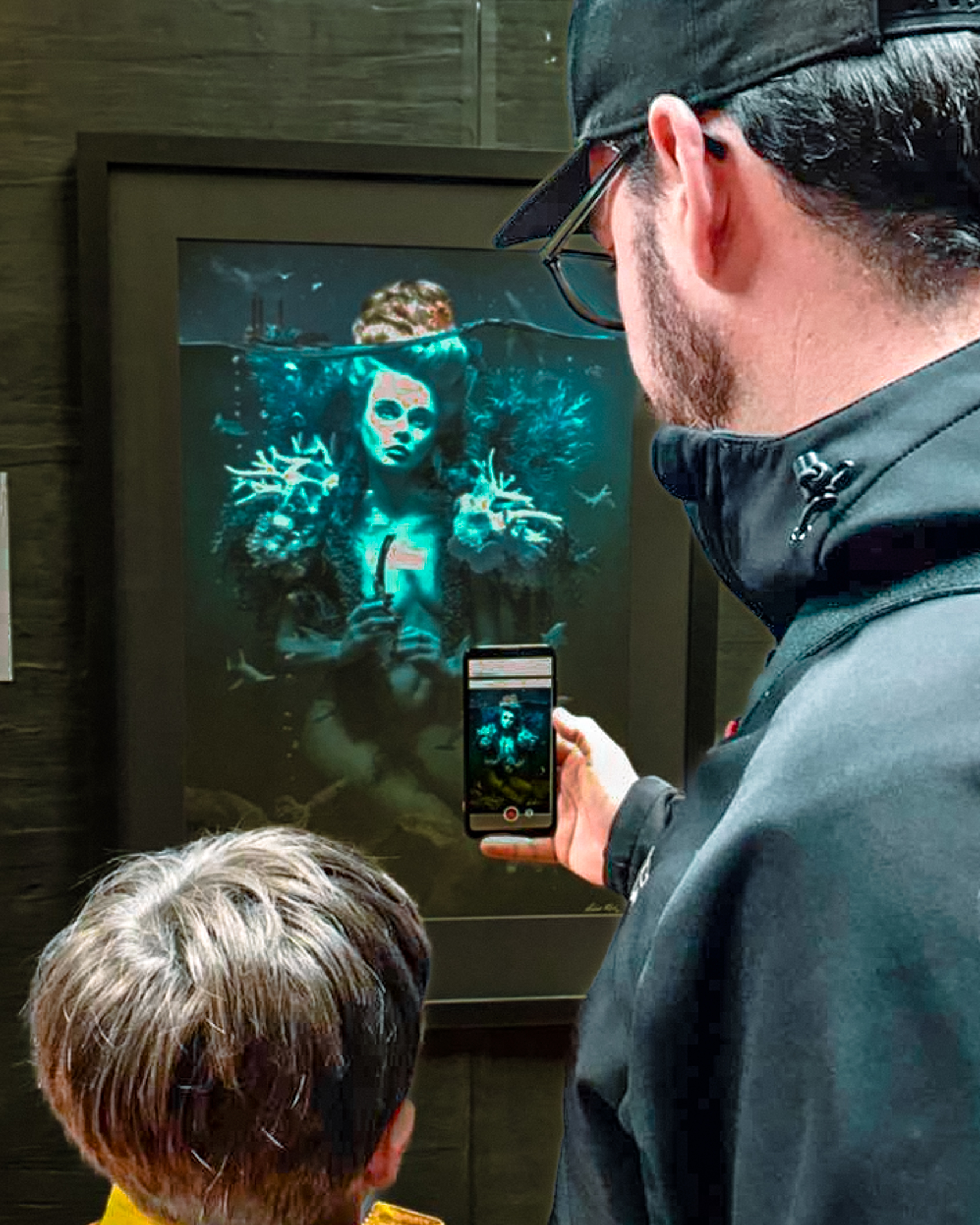 17 Oct

Artivive – AR app for artist.

During the research into AR and its use in the art world I stumbled on Richard Wood works, firstly for National Opera in New Zealand. 
It was fascinating, and the possibility of creating a surreal expirience made me wonder how can I use it in my art. I needed to research more, as some of the photos could become very kitchy and gimmicky very quickly.  
I found a website (and app) that Richard used to create this effect.  It is called Artivive
and it allows artists to upload your ready effect, with the art, so as soon as you point your camera with the app on it, it will bring it to life.