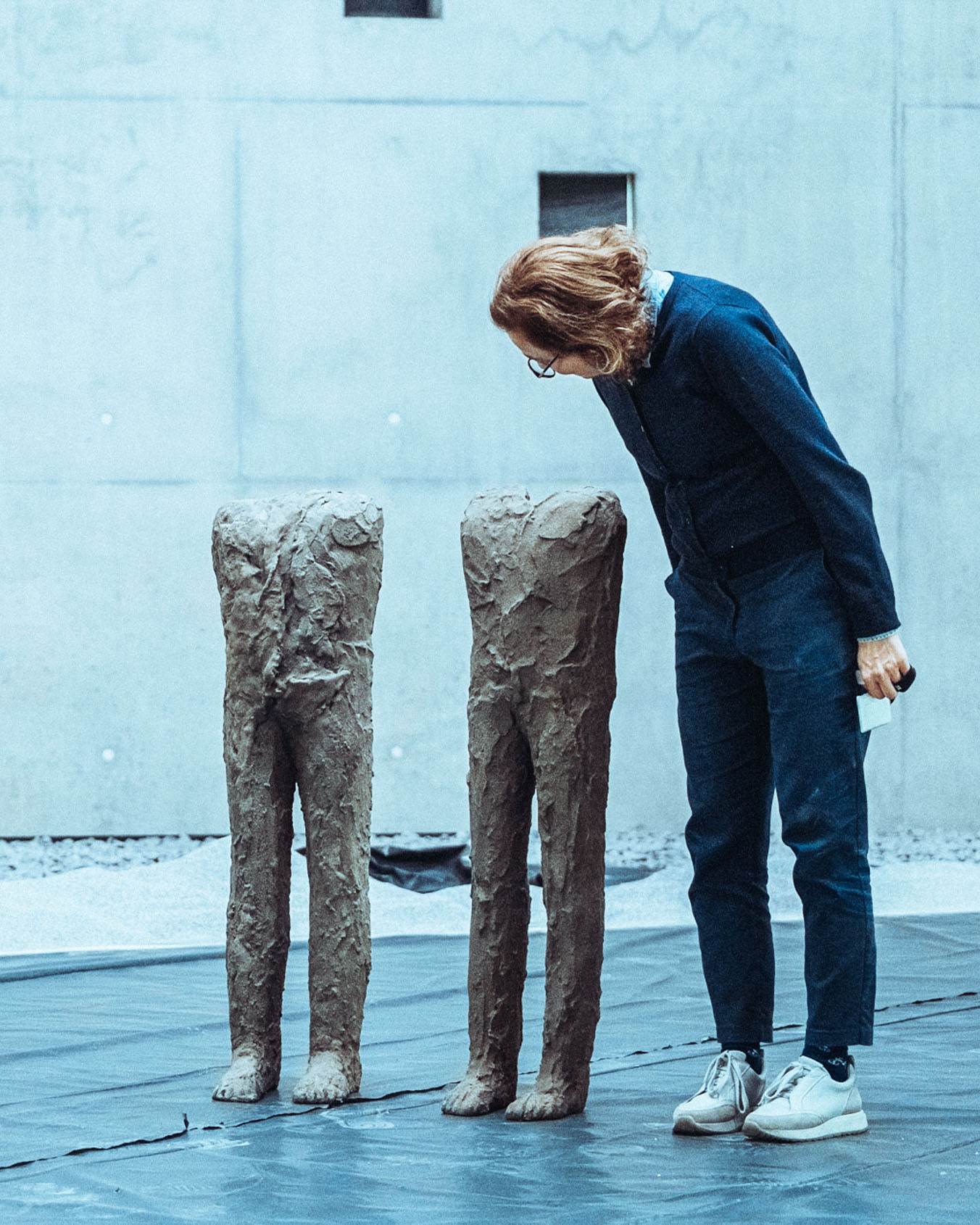 09 Dec

Biotexture, Bambini by Magdalena Akabanowicz, Muzeum Śląskie – Katowice

The work, reminiscent of a group of motionless children, is one of Magdalena Abakanowicz's largest and most famous works. The beginnings of the creation of this unique spatial composition, consisting of eighty-three sculptures, date back to 1998. It was presented at the Metropolitan Museum of Art in New York and at the Royal Palace in Paris, later in Berlin, Madrid, Warsaw and other European cities.

For Abakanowicz Bambini, what is tangible coincides with what is potentially alien to science approach. It is the art of weaving, even in concrete, with a limited and at the same time unlimited sphere of biotexture – an organic surface, theoretically congealed, but liquid in its impenetrable roughness. Her memory goes back to the essence of soft, delicate, sensual skin. The material is the overriding issue, although it is only a mediating medium between the artist herself and the viewer, and the corporeal spirituality of man. The center of attention is life, which is born, buzzes, dies, and vice versa. Each of the anonymous and at the same time individualised figures, nota bene without faces and hands, becomes present as a loop of space and time, separateness and community, frozen speech and speaking silence.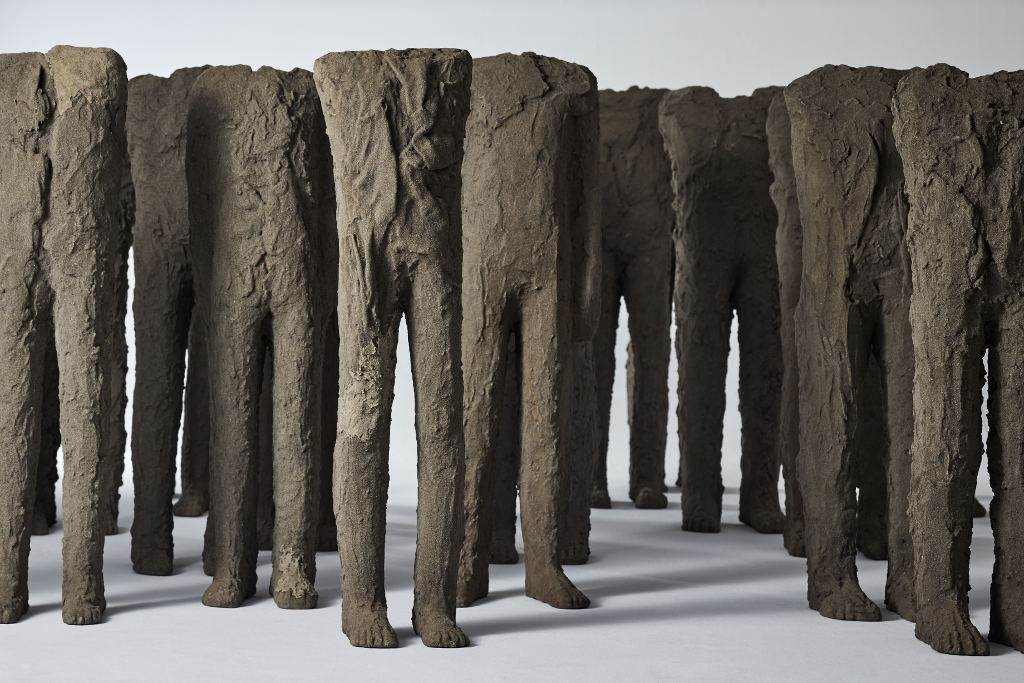 Abakanowicz's textile sensibility oscillates between the pathetic nobility of past epochs and a completely simplified, prehistoric or very modern understanding of communication on the basis of art. The image of humanity has clearly distanced itself from the ancient Greek and Renaissance ideals: in exchange for the manner of wet robes or the smoothness of sensual shapes, it brings to the surface the immobile blood supply of the real organism. Sculpted torsos and limbs, unlike in the drama of the Baroque, reveal the unfathomable biologism of matter, pulsating with references to male or female prototypes, or further – to the entire metamorphism of nature marked by childhood and old age. Using the expression of finite non finito, multiplication and lumpiness, as in the case of the symbolists Auguste Rodin or Medard Rossa at the turn of the 19th and 20th centuries, supports the pursuit of the secret of breath, which, after all, cannot be grasped. The sculptor does not impose anything – she even consciously leaves this mystery untouched. The biotexture of the living and the dead is reviewed in the gallery mirror.