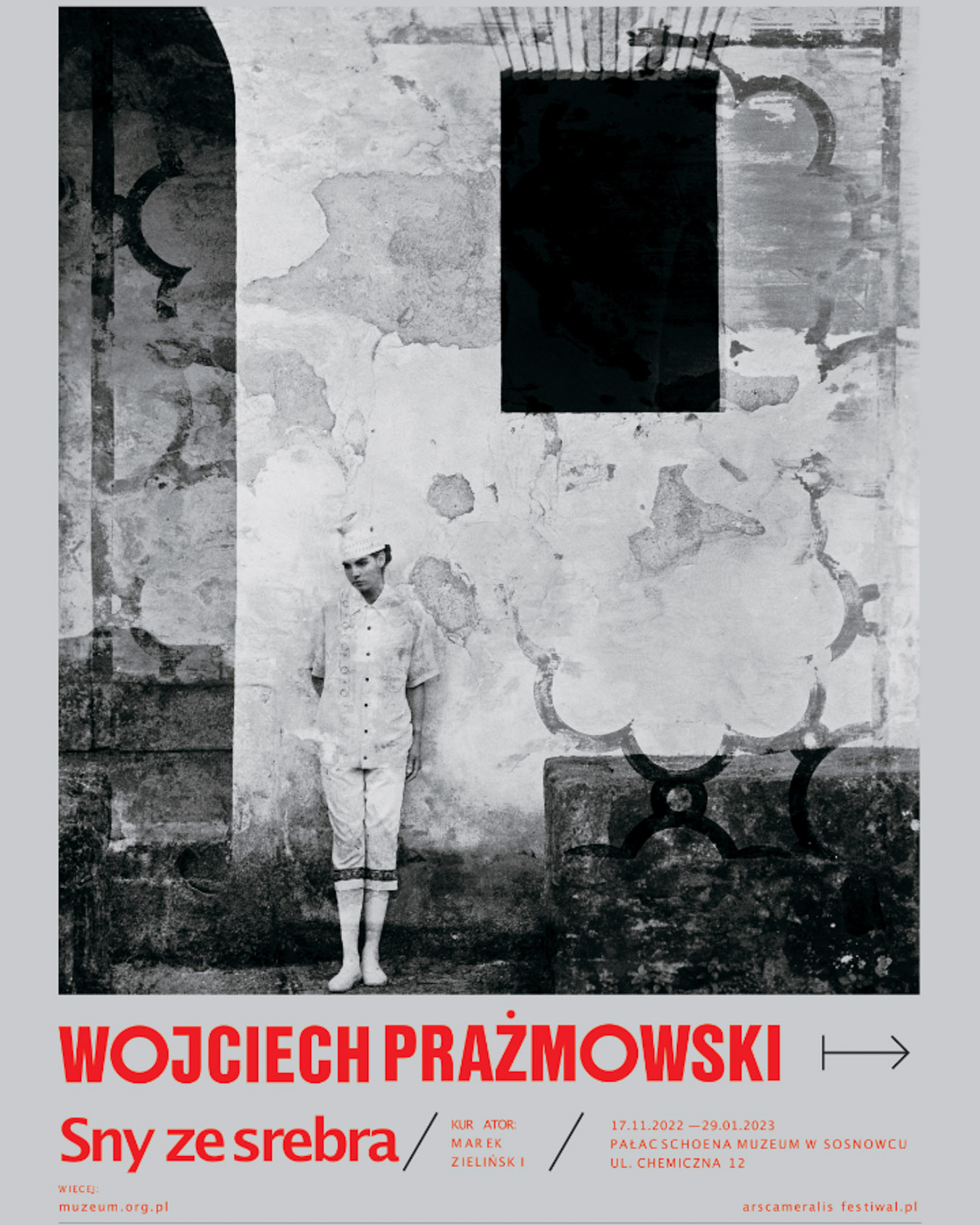 14 Dec

"Dreams of Silver" Retrospective Exhibition of Wojciech Prazmowski

Retrospective exhibition of Wojciech Prażmowski. A graduate of the School of Creative Photography in Brno and the National Film, Television and Theater School in Łódź. Habilitated professor in the field of film art. Lecturers at the Academy of Fine Arts in Poznań and Warsaw and PWSFTviT in Łódź (until 2019). Member of the Association of Polish Art Photographers. In 2009, he was awarded the Silver Medal "Zasłużony Kulturze Gloria Artis".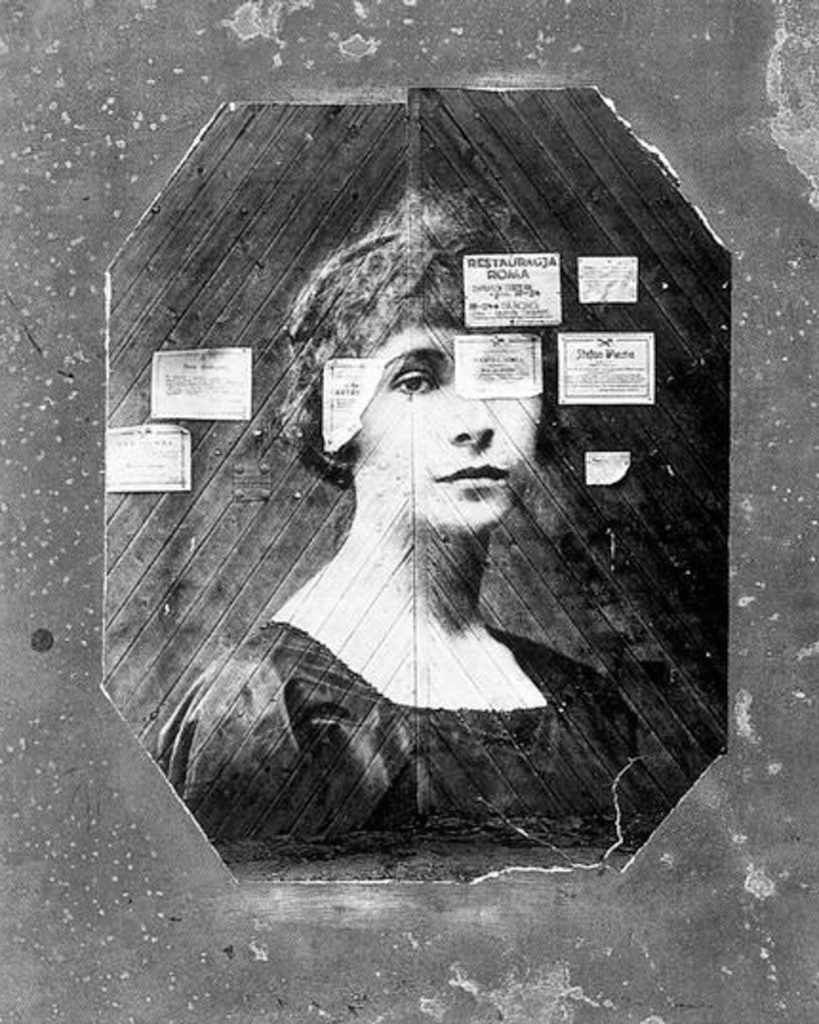 "Dreams of Silver" consists of nearly 200 works that are a cross-section of the artist's work – from the first photographs from 1968 to the latest works. We will present photographs and "photo-objects", the series: "Family Album", "Polish Gardens", "Very still lifes", "White-Red-Black", "Tribute to", "L'Ange Brise" and others, and in addition to of the artist's works, we will see works of other artists selected by him – masters, friends and students – as an appendix to the exhibition there will be:
Aleksander Błoński / Rafał Chmielewski / Pierre Devin / Anna Fedisz / Flor Garduño / Mariusz Hermanowicz / Ryszard Horowitz / Waldemar Jama / Jerzy Lewczyński / Roman Łuszczki / Katarzyna Madzial / Françoise Nuñez / Louis Gonzales Palma / Bernard Plossu / Anna Sielska / Tomek Sikora / Viera Slavikova / Antanas Sutkus / Zofia Rydet / Dominika Truszczyńska / Takuya Tsukahara / Krzysztof Wojciechowski
The title of the exhibition refers to "Daybreak" by Zygmunt Krasiński: "Reality slowly turns / Into the world of ideal / Into a dream of silver and crystal. / Let me dream now, let me!", which appears for a reason – Wojciech Prażmowski comes from Częstochowa, several kilometers away from the famous Złoty Potok Krasiński family. "Dreams of Silver" can be treated as the next stage of the journey, during which we will cross the horizons of what is tangible and conscious, wandering on the planes of dreams and reaching the borders of the subconscious.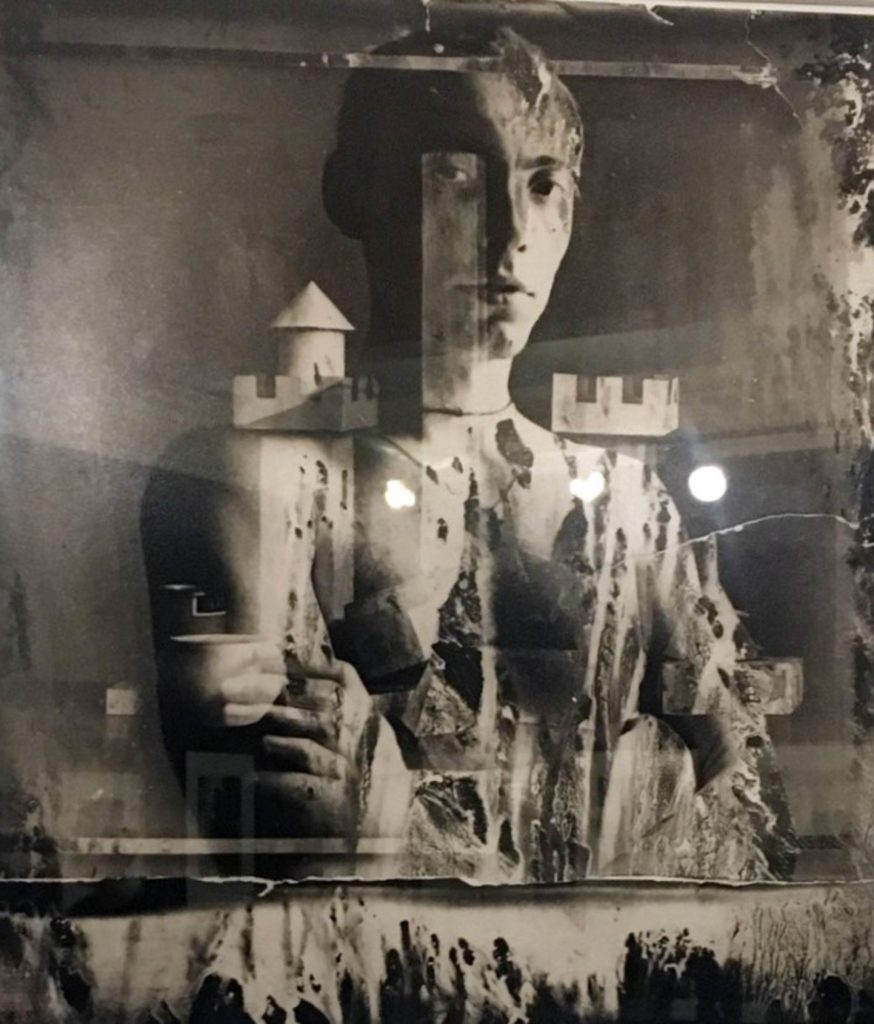 "Sometimes it seems to me that some of my photographs I have seen before. I don't know when it was, but they are surprisingly familiar and close to me. As if I was there, standing nearby and watching.
As a confirmation that I was really there, that everything had happened before – I have a few images left (actually their scraps and crumbs), which I now recall.
Perhaps I am taking one and the same photograph about the passing of time.
/ Wojciech Prażmowski, "The First World Exhibition of Broken Photographs", curator: Marek Grygiel, premiere show: Mała Galeria ZPAF, Warsaw, 1988
The artist represents the trend of creative photography. He is the creator of "photo – objects" that can be presented as independent works of art or used to make "staged photography". The exhibition will present, among others, the effects of the artist's journey in the footsteps of Gombrowicz and Miłosz, as well as photographs from the "South" or "White-Red-Black" series.