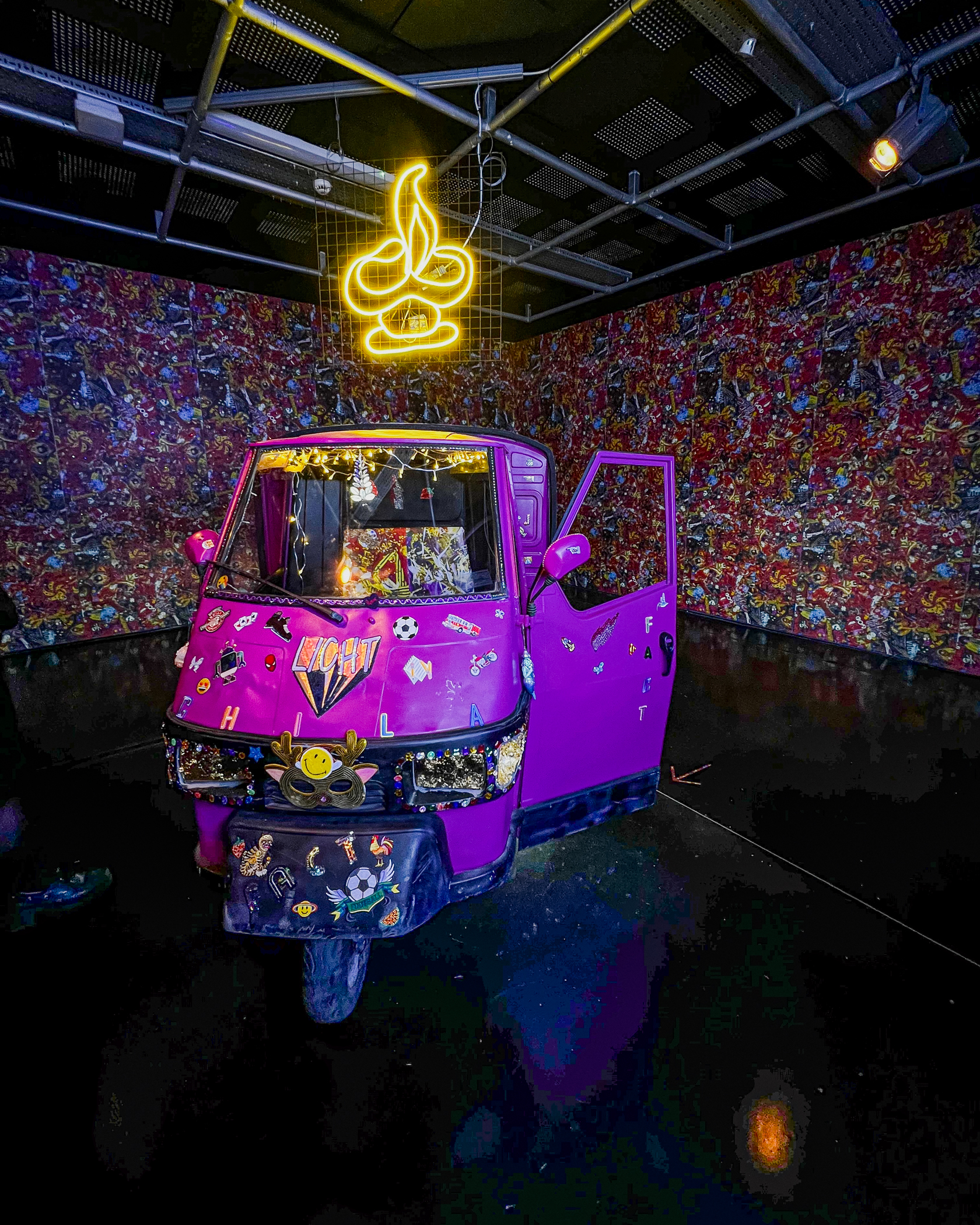 10 Nov

FACT Liverpool CHILA KUMARI SINGH BURMAN

Chila Kumari Singh Burman's Merseyside Burman Empire, an experimental space filled with her eye-catching designs and artworks.

Multi-layered and ever-changing, Chila's works utilise neon, sculpture, collage and film to challenge stereotypes around gender and cultural identity. I have to say it was refreshing to see Chila`s work. The bold colours, and multidisciplinary practice full of sense of humour present in the art was very inspiring.

The mixture of new and existing works turning the room into a 'kaleidoscope of colour'. Spilling out from the walls, onto the furniture and emblazoned on the Tuk Tuk are Chila's renowned motifs. Hindu deities, glitter, bindis and tigers surround three films based on her own stories and experiences.

It is somewhat very close to my own practice.

My works utilise etchings, digital photography, collage and film to challenge stereotypes around my cultural identity and the importance of certain things in it.