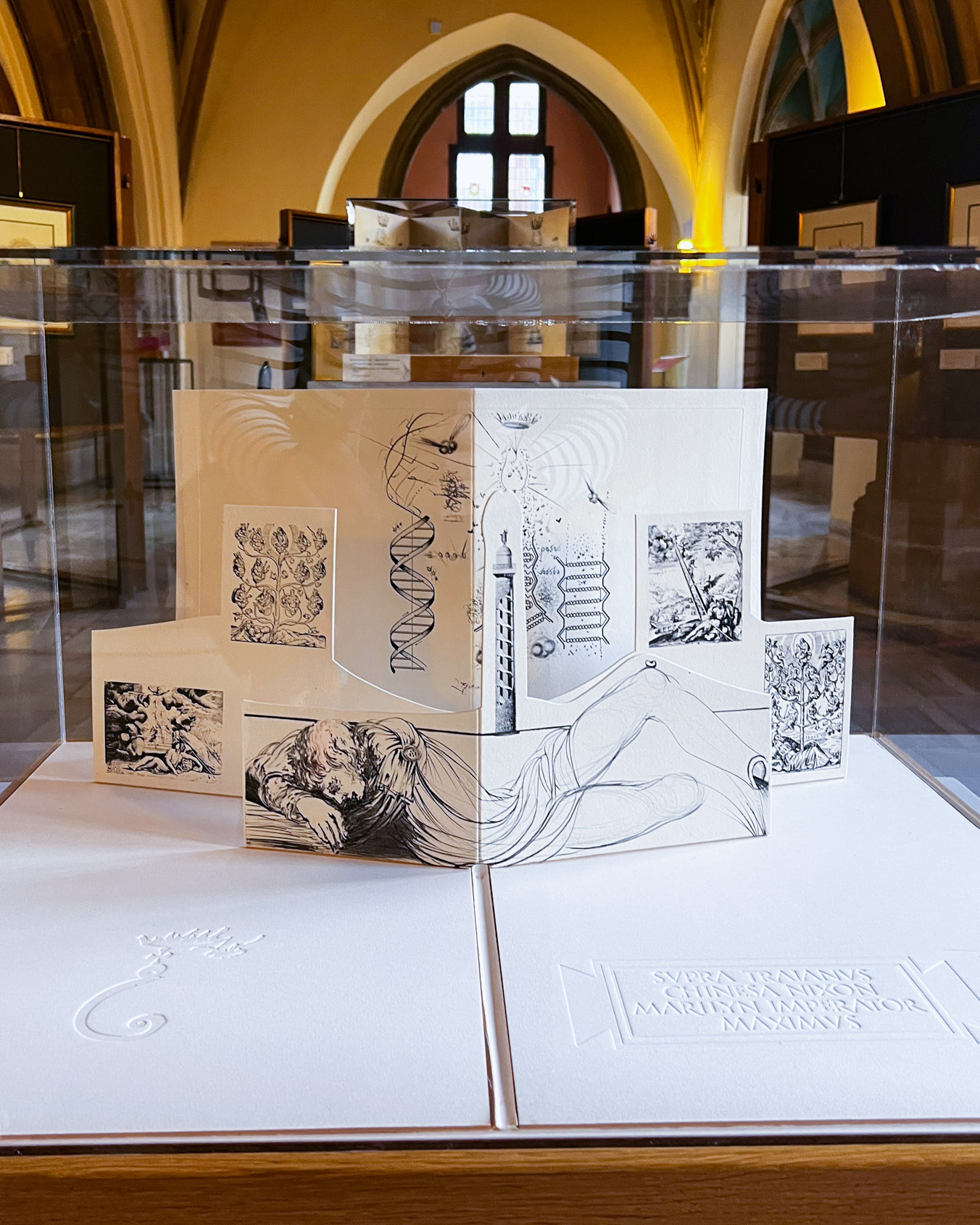 05 Dec

Salvador Dalí at the Wroclaw City Hall.

Nearly 300 graphic works of the famous Salvador Dali enclosed in several cycles can be seen at the Museum of Bourgeois Art in Wrocław.

Among them there I found real rarities, such as illustrations from the series "Alice in Wonderland" or "Divine Comedy".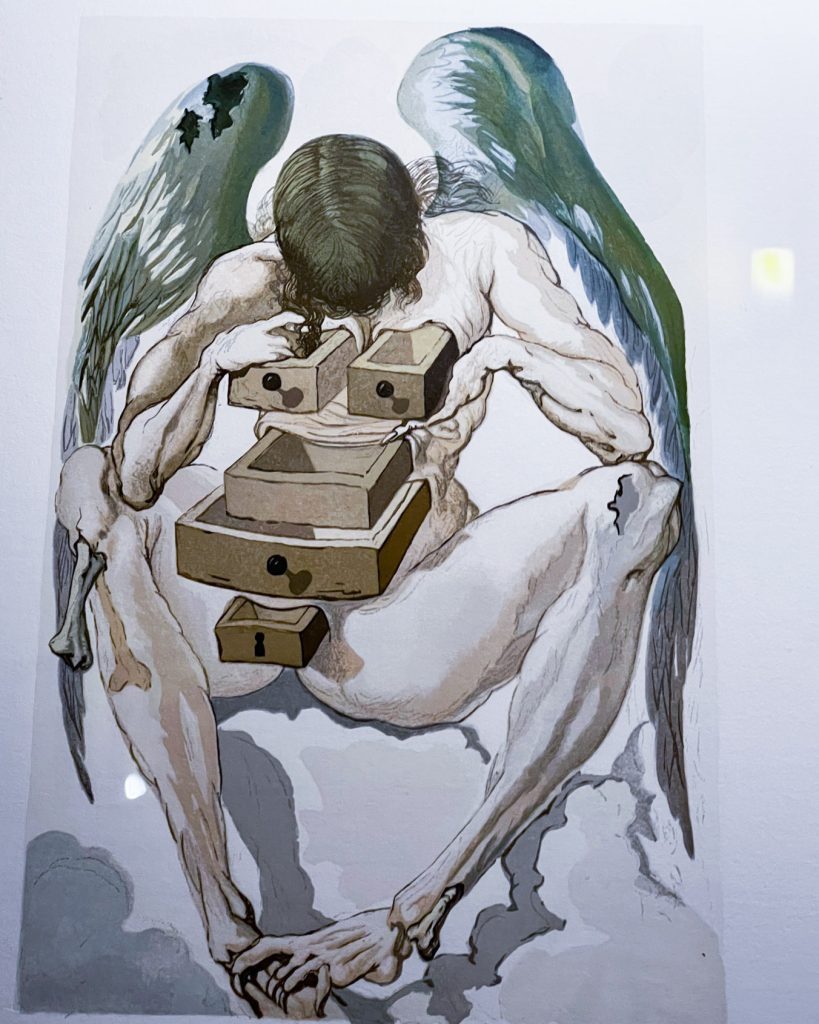 There are also by three-dimensional works included in a collection of recipes for immortality and an extravagant medical trunk, reminiscent of craft products. Most of the works were created between 1955 and 1975, but two series from the 1930s are also shown.
At the exhibition, you can trace the different styles in which the outstanding Catalan artist created his works – from monochromatic graphics that obey the rules, to very painterly scenes. All presented works are signed and come from a private collection.
I had to see this exhibition, it is not common to see Master of Surrealism. I got so many ideas from this exhibition.