09 Apr

Dreamscapes: Inspiration gathering. GUCCI & Alessandro Michele

I was starting to investigate what most of the modern artists and musicians I looked at had in common. And one of the common link was their collaborations with GUCCI, and their the creative director Alessandro Michele. 

Michele, since his appointment in January, has been on a freewheeling crusade to recast a label known for its sex-and-money fantasy of luxury in a more whimsical, gender-ambiguous light. 

In his days as a designer at Fendi and Gucci, Michele used to sketch so much that he says he now has pains in his back and neck from crouching over and drawing. Today he keeps endless lists in notebooks and works "on the body, draping and taking pictures. I don't have the time to sketch accurately," he explains, "because after four years I understood that I needed to be more concentrated on the creativity and the process: the stories that I'm telling, the experience of the clients in the store, the collection, the show—the music, the atmosphere. I spend a lot of time working on it all. I'm trying to be less obsessive," he adds, "but that is really hard for a designer—there are a million pieces. In the beginning I was checking everything, but we are a huge company, and after two years I was dying and thinking I wanted to stop this job. It's a beautiful job, but it's dangerous because it's something that can take everything from you. You can't be just an image—you really need to be here to fight every day. I was reflecting that if your job becomes your prosthetic to make your life better, when you take it off, you will die. I don't want that prosthetic. I want my life."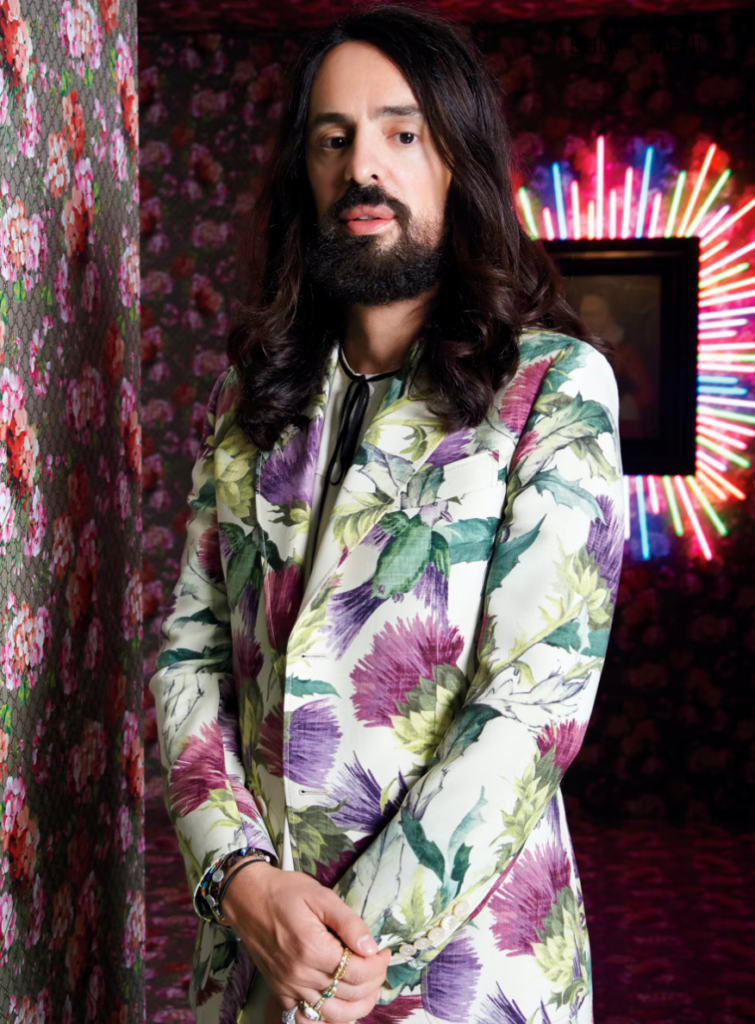 For years now Gucci has been collaborating with artists, performers and musicians. And the video pieces and commercials they are producing are very clear in communicating the brand ethos.