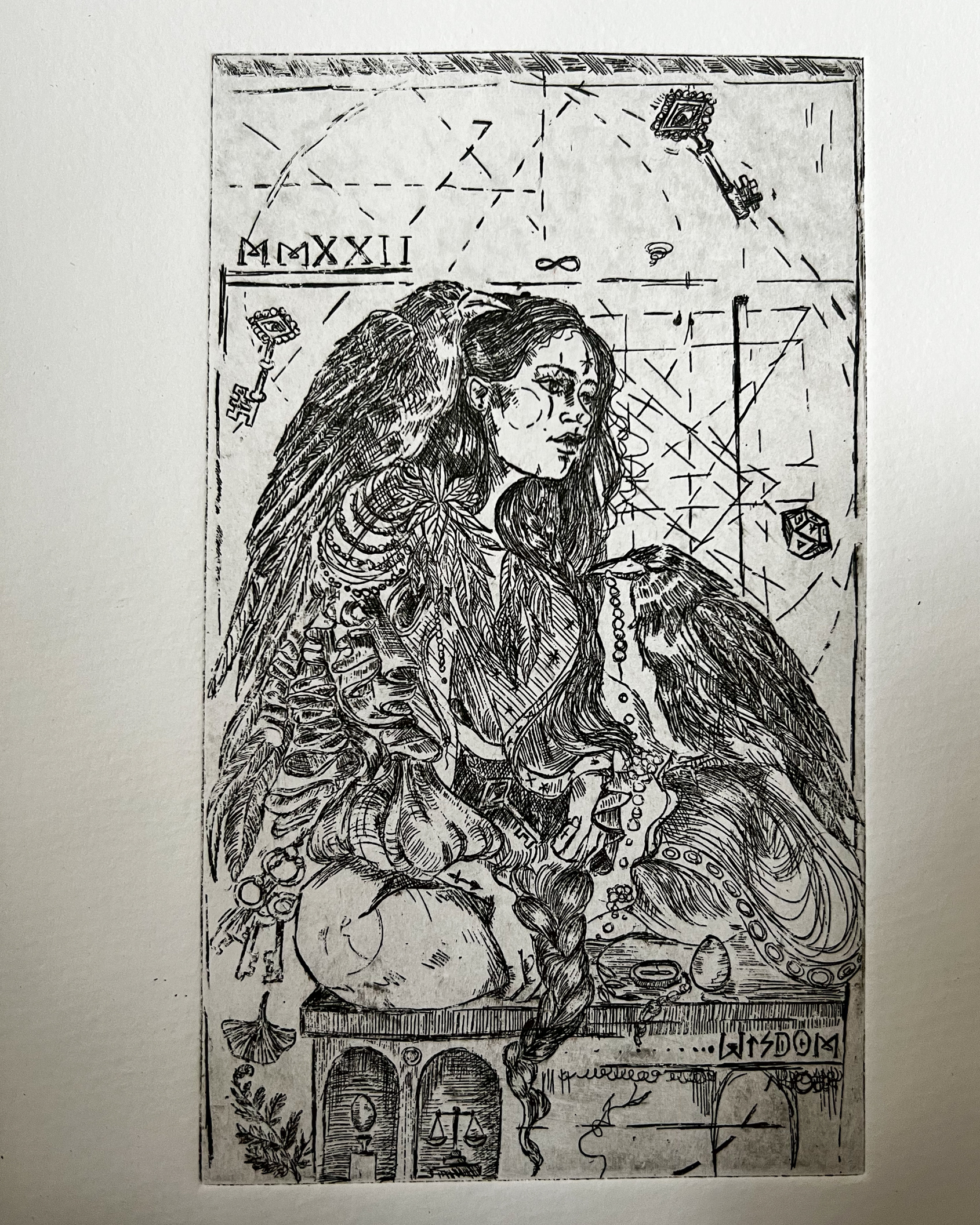 07 Apr

Dreamstate: Wisdom Card – Etching

I found the process of etching calming and almost meditative. 
Taking time to figure out every detail of your work and taking time – as there is no room for error is very refreshing. 

While talking with the slavic shaman/tarot reader we touched on the subject of recording your dreams, as well as lucid dreaming and meditation. 

So I started to look at the Etchings I created for this project in more of a card set that is being made from the snippets of my dreams.