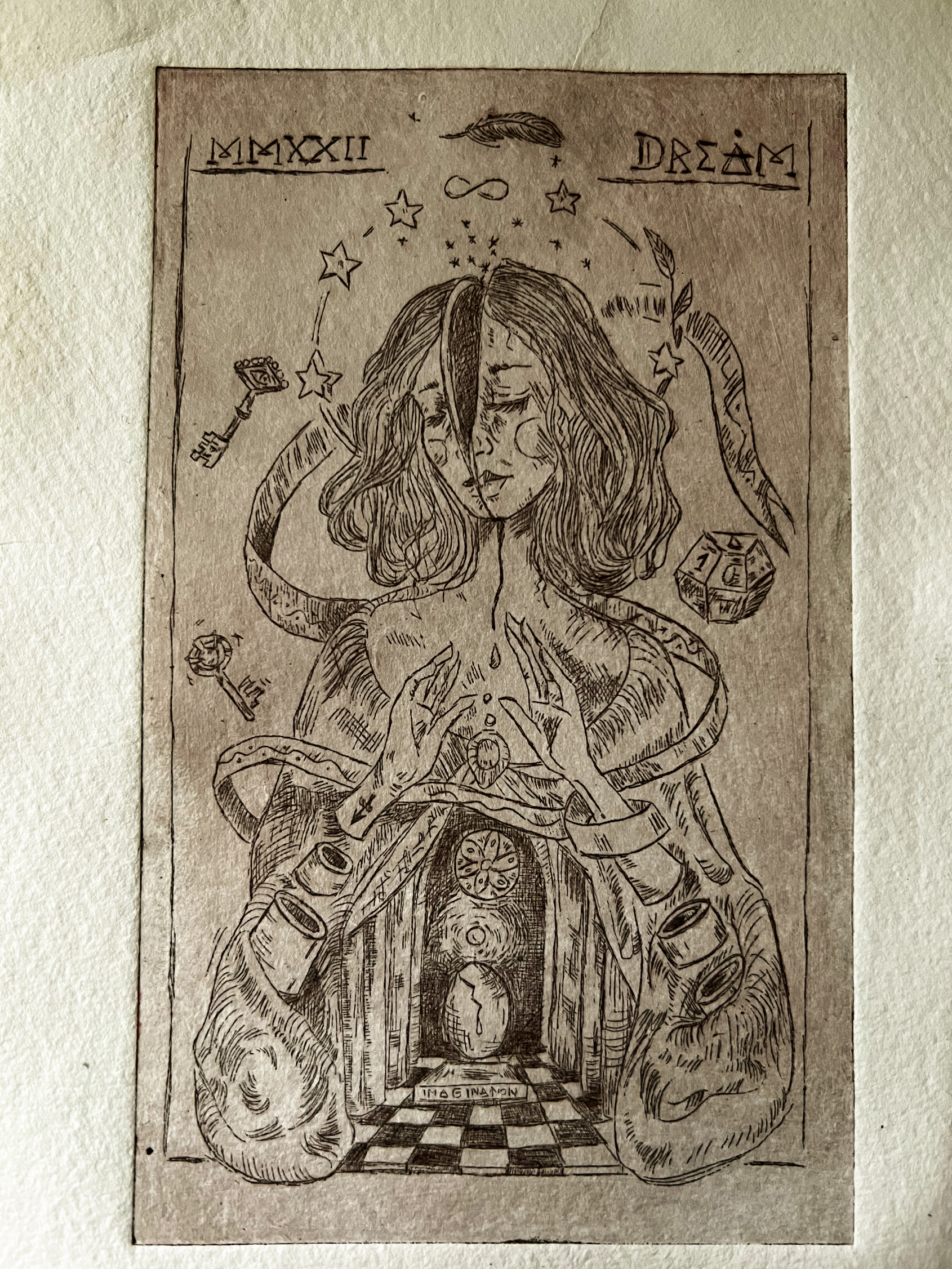 28 Feb

Inspired by Dreams and Quantum Physics art etchings

Imagination Goddess 

Calm woman, with stars and infinity symbol coming out of her head. Keys, dice and feather are floating around her, suggesting she already possess all the answers she might be looking for. 

She seems to be frozen in a dream state. Her dress has become open, showing her body as her Temple with an egg on an imagination altar inside as a symbol of life.