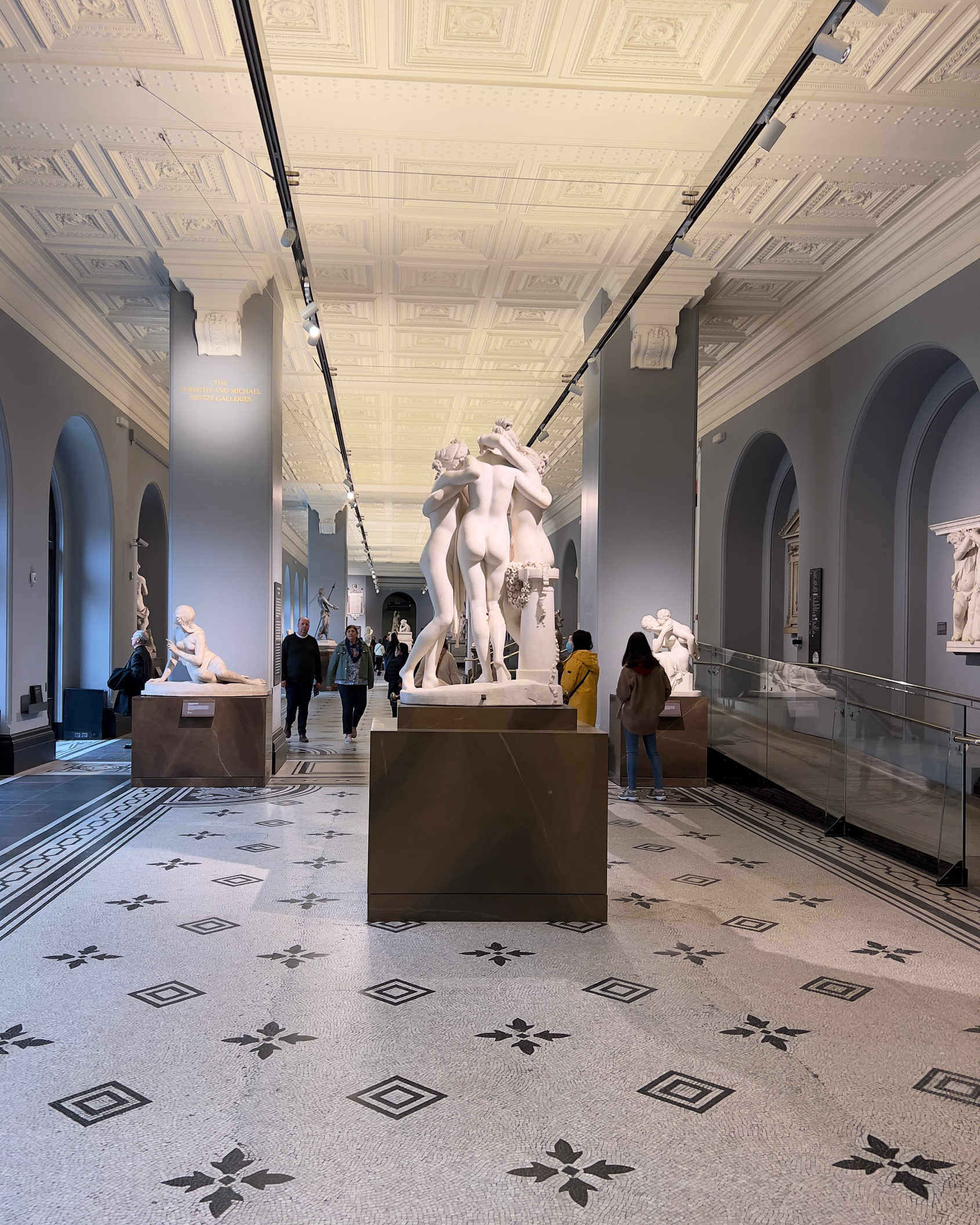 29 Mar

London Trip loosing oneself at V&A

V&A might be one of my favourite spaces in London. Anytime I feel loosing inspiration I go wonder around the corridors of this vast building, revisiting "old friends" (art etc) and finding new ones. 

This time I found myself in the Jewellery room, and the one with all the costumes. I needed a visual spark, something to start the idea… 

The inspiration came from PJ Harvey costume… Designed and made by Harvey's collaborator Annie Mochnacz, the costume features appliquéd and machine embroidered lyrics from the songs 'Grow Grow Grow' and 'The Devil'. I got lost in the lyrics and they loose treads hanging from the dress.