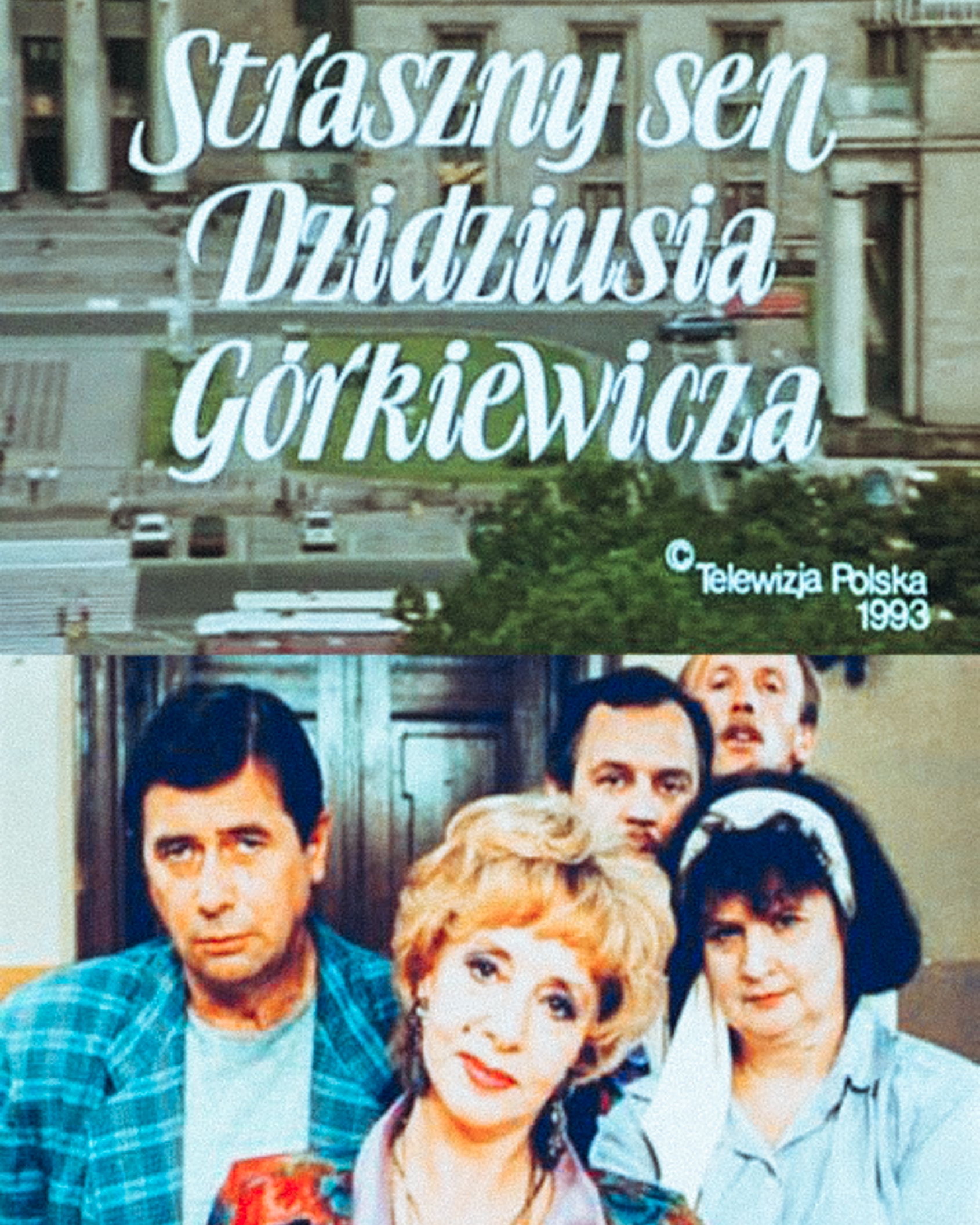 13 Jun

Straszny Sen Dzidziusia Górkiewicza- how else to use dreams in a storytelling?

This time we look at something that at first glance is a typical Polish comedy from the 90`s, presenting the further history of the main character of the short story "Scherzo alla polacca" from the film Eroica by Andrzej Munk from 1958. Górkiewicz was played again by Edward Dziewoński. Both films were based on screenplays by Jerzy Stefan Stawiński.

Zdzisław "Dzidziuś" Górkiewicz goes back to small town with his granddaughter. Suddenly he gets an opportunity to become a mayor there. Reluctant at the beginning he gets convinced to apply for the position. However, just before submitting his programme he falls asleep. During the dream he, instead of being allowed to present his programme, is being interrogated by the local council about his past from second world war period through the communist period. While getting verbally ambushed he encounters shocking news about his private life as well. After waking up from the nightmare he wants to leave, but his granddaughter convinces him to stay. He decides to go to the meeting with the council only to find out that situation from the dream is about to happen for real. 

if the video below doesnt show please refresh the page

 The dream here is used as a self-fulfilling prophecy. It is shot in a way, that the reality is indistinguishable from the dream.