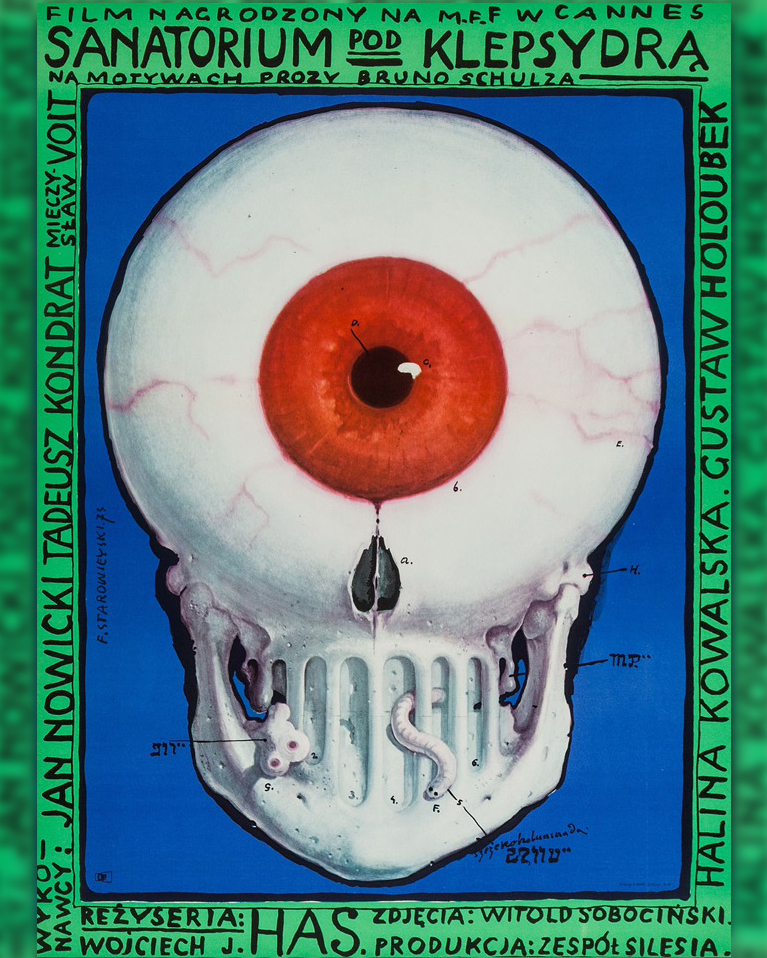 10 Jun

THE HOURGLASS SANATORIUM Directed by WOJCIECH HAS

While visiting his father at a dilapidated sanatorium, Joseph discovers that the old man has stopped breathing but hasn't died. Has his arrival halted time itself? He takes a strange journey through the many rooms of the hospital, each conjuring worlds composed of memories, dreams and nightmares.

The hourglass sanatorium is yet another classic of the polish cinema. 
Wojciech Has is the master of surrealist cinema, exploring dreams and visions, where the reality blends in with the surreal. 

The story is not solely an adaptation of Sanatorium Under the Sign of the Hourglass, but also includes sequences from other works by Bruno Schulz.