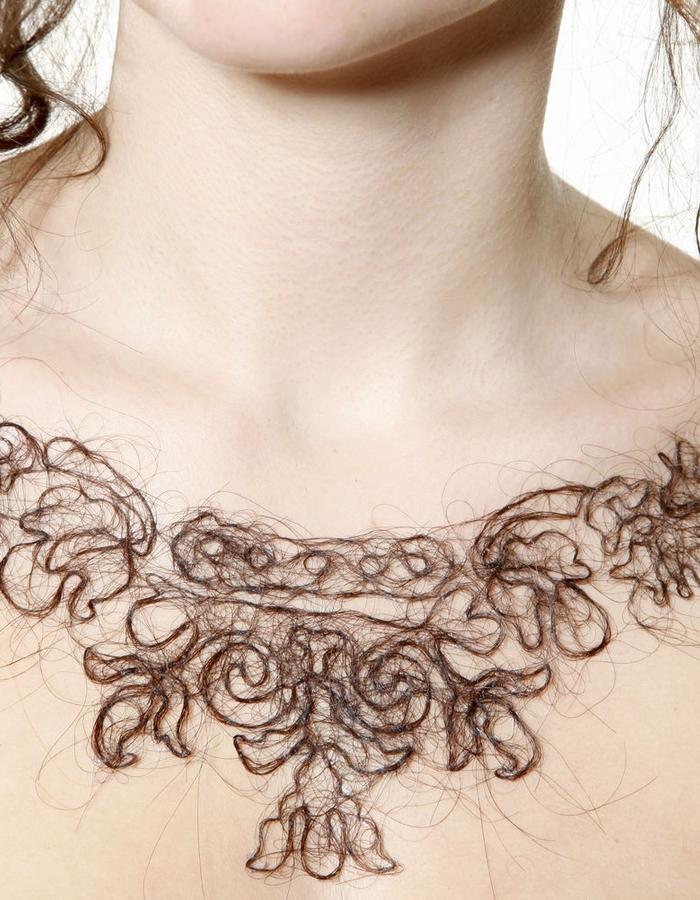 24 Apr

Kerry Howley Attraction /Aversion

Kerry Howley, a contemporary British artist, is renowned for her distinctive and innovative use of unconventional materials in her work. One of her most celebrated pieces, "Attraction/Aversion" (2011), dramatically employs hair as the primary medium, offering a fascinating exploration of attraction and repulsion in the context of beauty and body.

In "Attraction/Aversion", Howley creates intricate and striking necklaces made entirely of human hair. The designs of these necklaces are inspired by traditional lace patterns, which are typically associated with delicacy, femininity, and refinement. At first glance, the necklaces appear as conventionally beautiful objects, their intricate patterns and structures captivating the viewer's attention.

However, upon realising the material used, the viewer's reaction often shifts dramatically. The realisation that these delicate, beautiful pieces are made from human hair – a substance often regarded as repulsive when separated from the body – invites a sense of unease, challenging conventional perceptions of beauty and revulsion (Howley, 2011).

The hair in Howley's work is not simply a material; it is a symbol loaded with societal, cultural, and personal connotations. It serves as a medium for her exploration of the complexities of attraction and aversion, and their interplay in our response to beauty. Hair, once detached from the body, often provokes a sense of disgust, even though it is considered an emblem of beauty, identity, and strength when it is attached to the head. This dichotomy forms the basis of Howley's exploration in "Attraction/Aversion".

Through this compelling work, Howley forces viewers to confront their own reactions to hair as a substance, challenging ingrained attitudes and prompting reflection on societal notions of beauty and repulsion.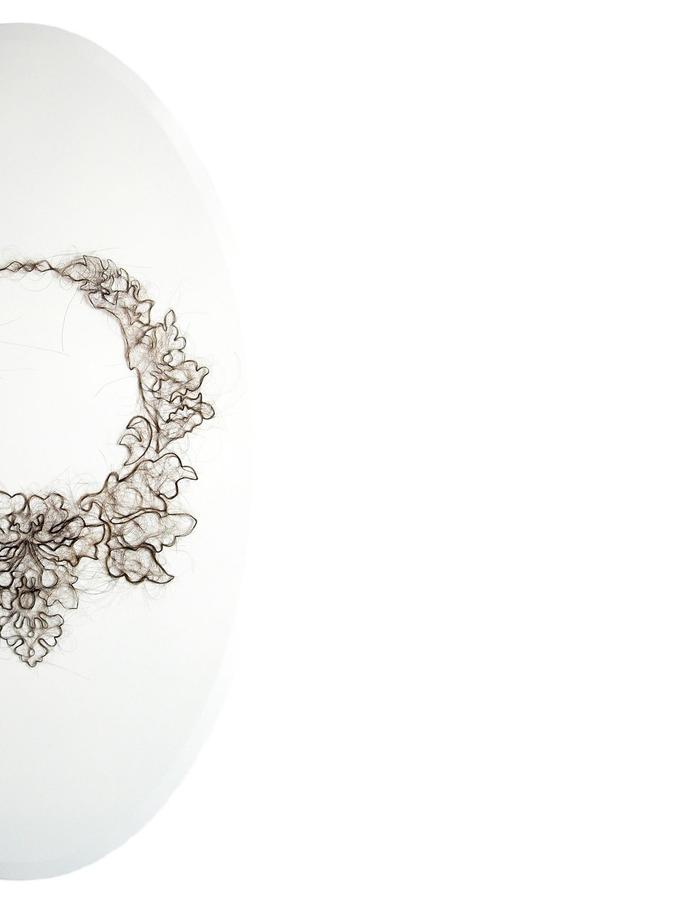 References
Howley, K. (2011). Attraction/Aversion. kerryhowley.co.uk.
Morse, J. (2013). Tresses as Dresses: The Hair Sculptures of Kerry Howley. Visual News.
Rogers, B. (2012). Attraction/Aversion: A Collection of Jewelry. Visualizing the invisible. Huffington Post.